Northern Nevada HOPES
Serving the most underserved among us
The challenge
When Northern Nevada HOPES first approached Estipona Group, they were looking for help to do more — more fundraising, more patient outreach, more effective brand storytelling. Like most non-profits, they operate with a small marketing budget, but there is nothing small about the mission of this Federally Qualified Health Center — to transform community healthcare to better serve the most underserved. We're here for it. 
Since 2019, we have provided HOPES' small in-house marketing team with a variety of marketing support, from creating their annual report and getting them earned media to running employee recruitment campaigns and social media outreach campaigns. Below is a snapshot of our work.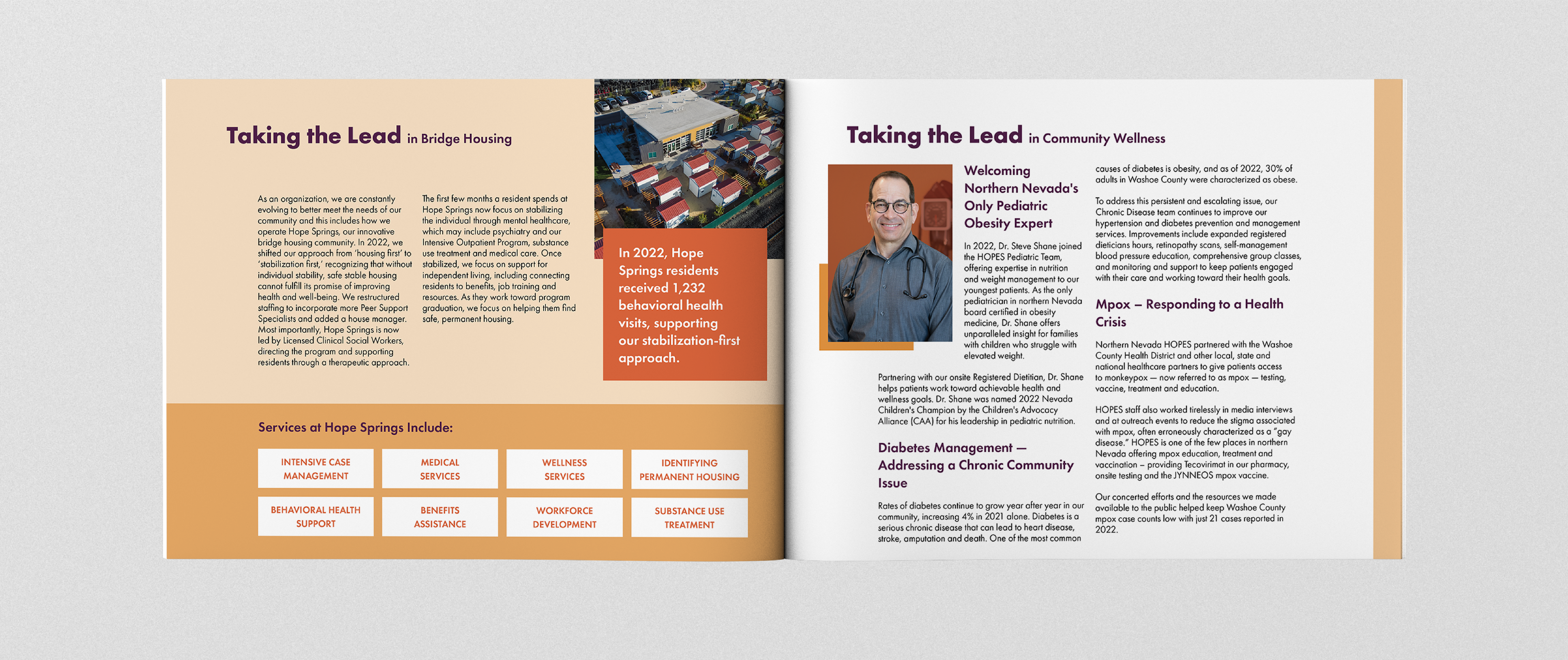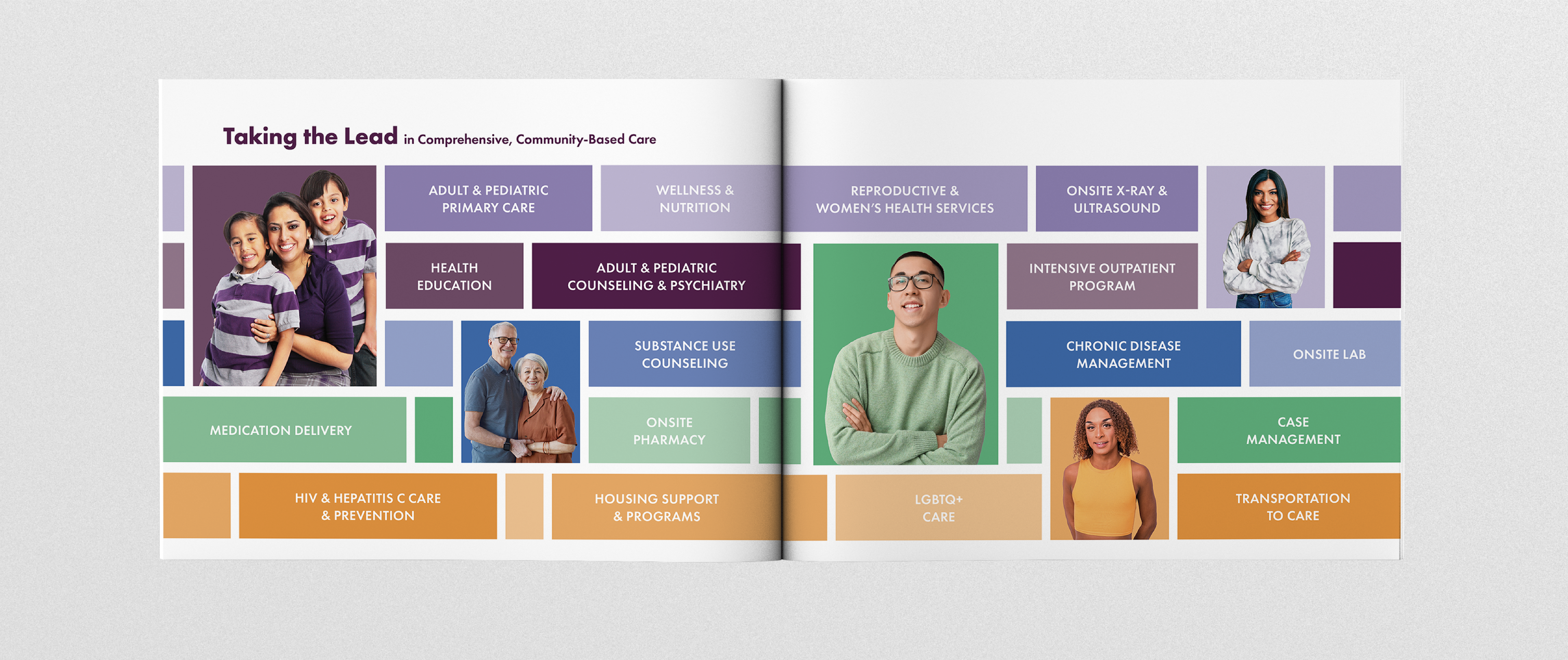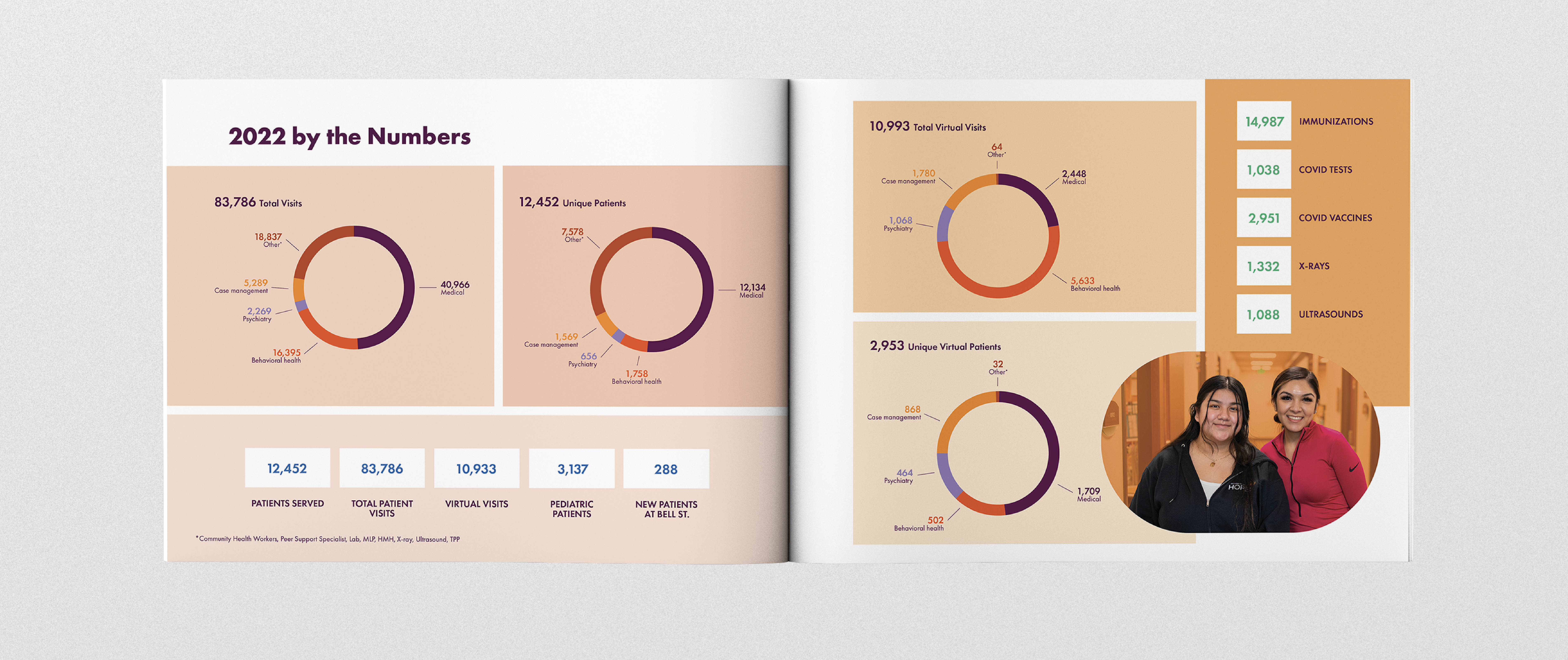 Giving a beloved brand a strong voice
We have helped HOPES tell their story of caring for those in our community with the fewest resources and options — many of whom are living in crisis. Valuing and supporting community healthcare became particularly important during the global COVID-19 pandemic.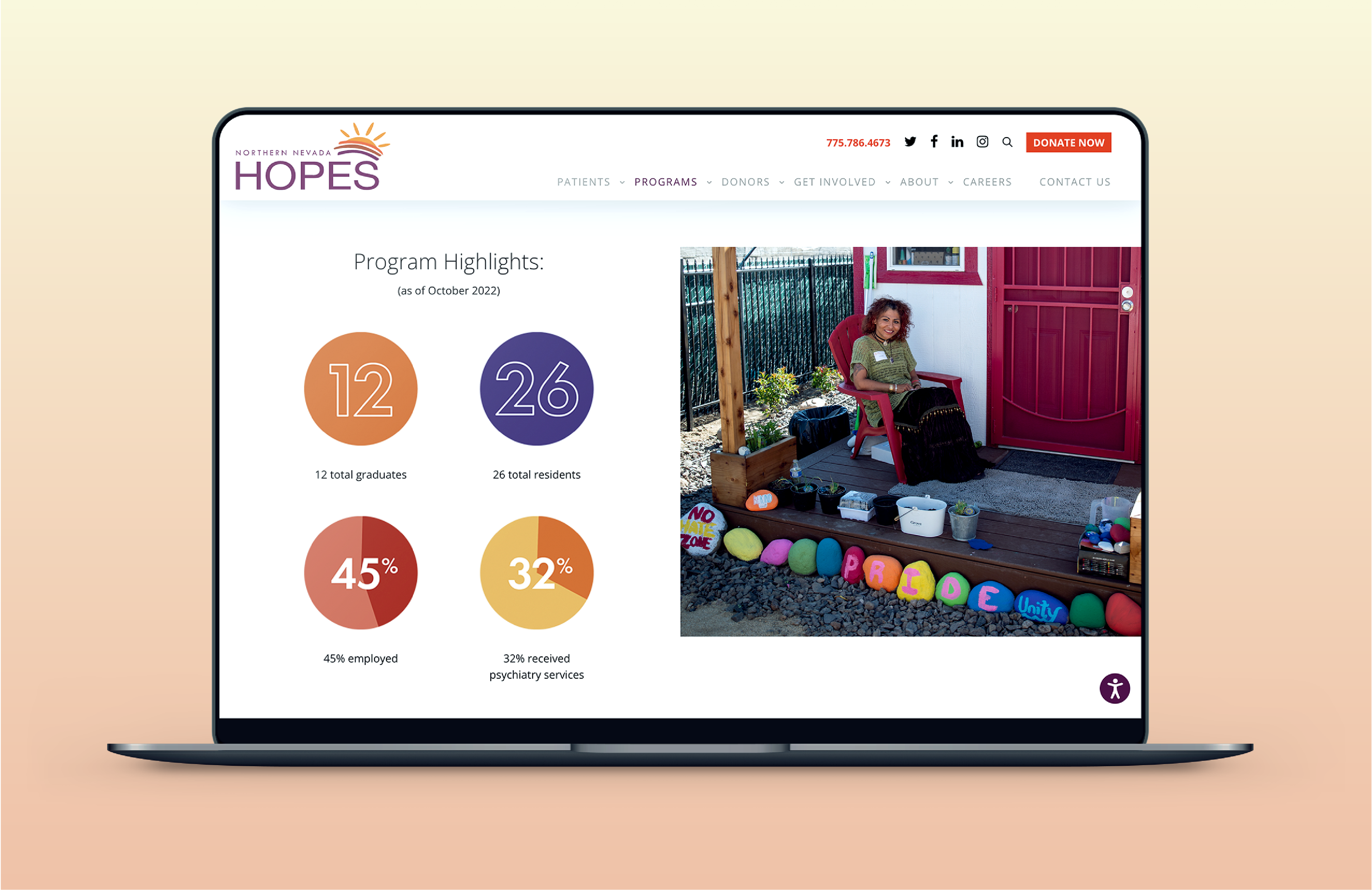 Marketing with a small budget in mind
Our work for HOPES included refreshing their website to improve the user experience and give it a whole new look on the existing programming platform to help manage their investment.