Member Education
Making Health Benefits Less Confusing
The challenge
In the wake of the COVID-19 pandemic, SilverSummit Healthplan (SSHP), a Nevada Medicaid insurer, identified that their members just weren't using their health benefits. Ideally, you'd just reach out to them, remind them of their benefits and explain how to access them. But SSHP had found it very challenging to communicate with their members due to lack of good contact information — lots of returned mail, missed emails and unanswered texts. So they partnered with Estipona Group to develop a campaign to close the HEDIS gap — which is a fancy way of saying, they asked us to help get their members to go to the doctor.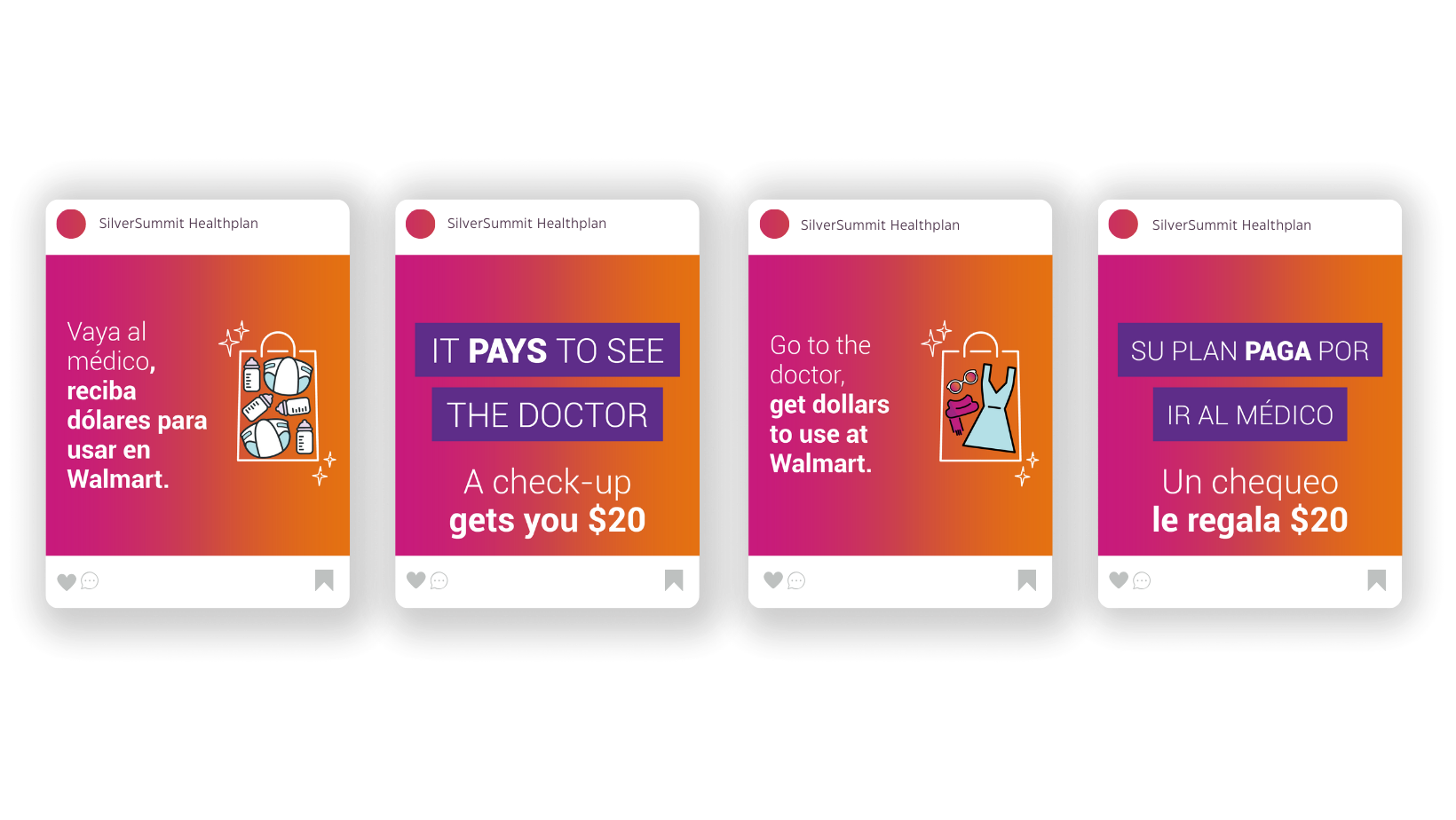 What we did:
Getting an entire Medicaid member base to use their health benefits is not a simple task. We started with research to understand why Medicaid members (both SSHP and other groups) weren't seeking care. While reasons are individuals, themes emerged — confusion over how to get services, language barriers, provider wait lists and transportation challenges. Clearly, a marketing campaign cannot address all of these issues, but it can provide incentive to overcome them – and the greatest incentive for this population to seek non-urgent care was good old fashioned money. So we built a campaign around SSHP's unique dollar rewards benefits which basically gives members money (which they can spend at Walmart) for seeing the doctor. Because nearly a third of their membership is Hispanic, all ads were transcreated in Spanish. Messaging was simple and direct — see the doctor and get money to go shopping.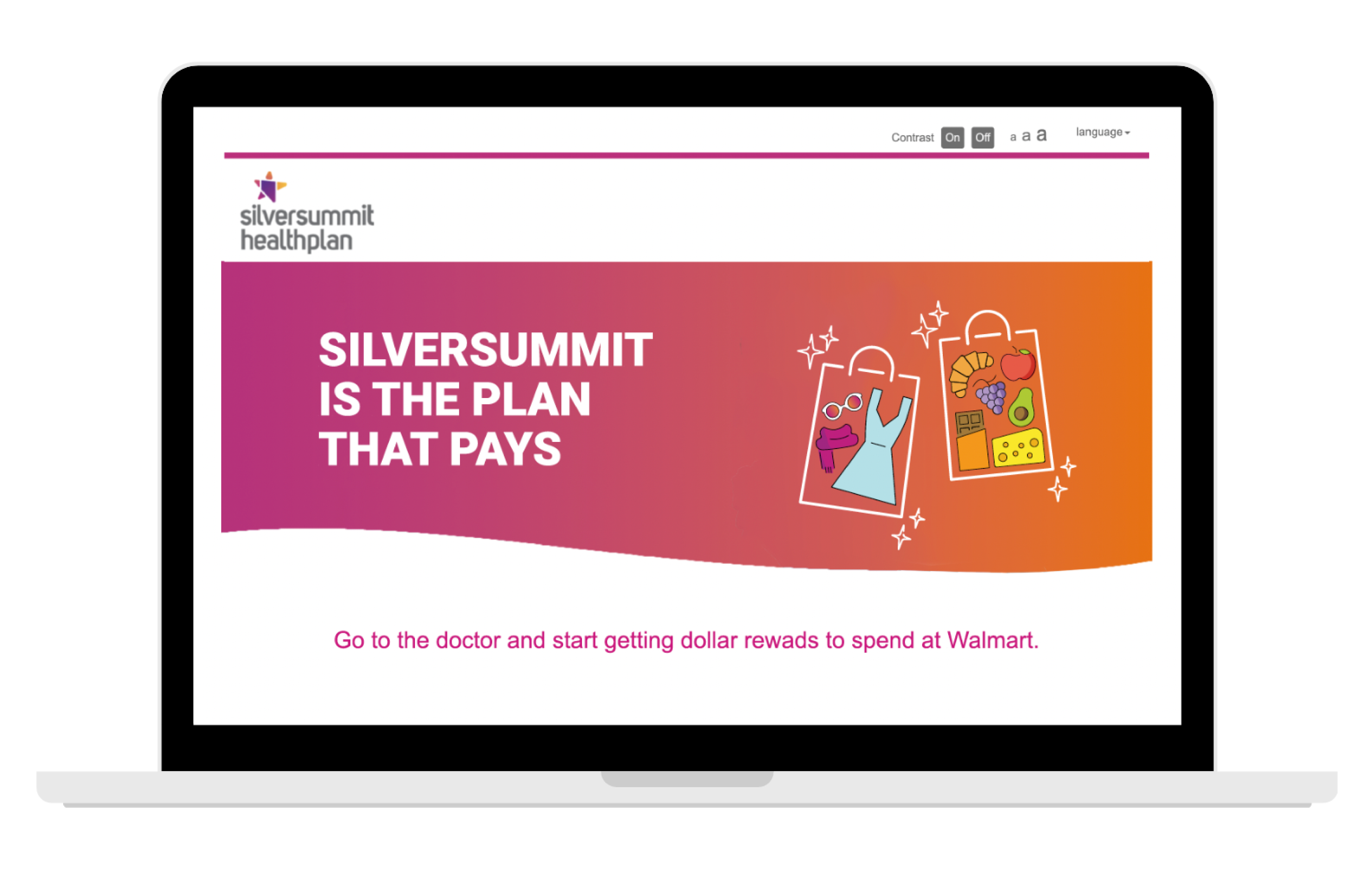 Strategy:
Educate health plan members on their dollar reward benefits
Employ a variety of digital communication platforms to reach members where they already are online 
Direct members to a landing page and contact information for one-on-one help accessing benefits and care
Provide bilingual outreach where possible
As a HIPPA-compliant agency (yes, it's totally a thing and we have the seal to prove it), SSHP could rely on us to communicate with their members both effectively and in a way that protected patient data and maintained HIPPA compliance.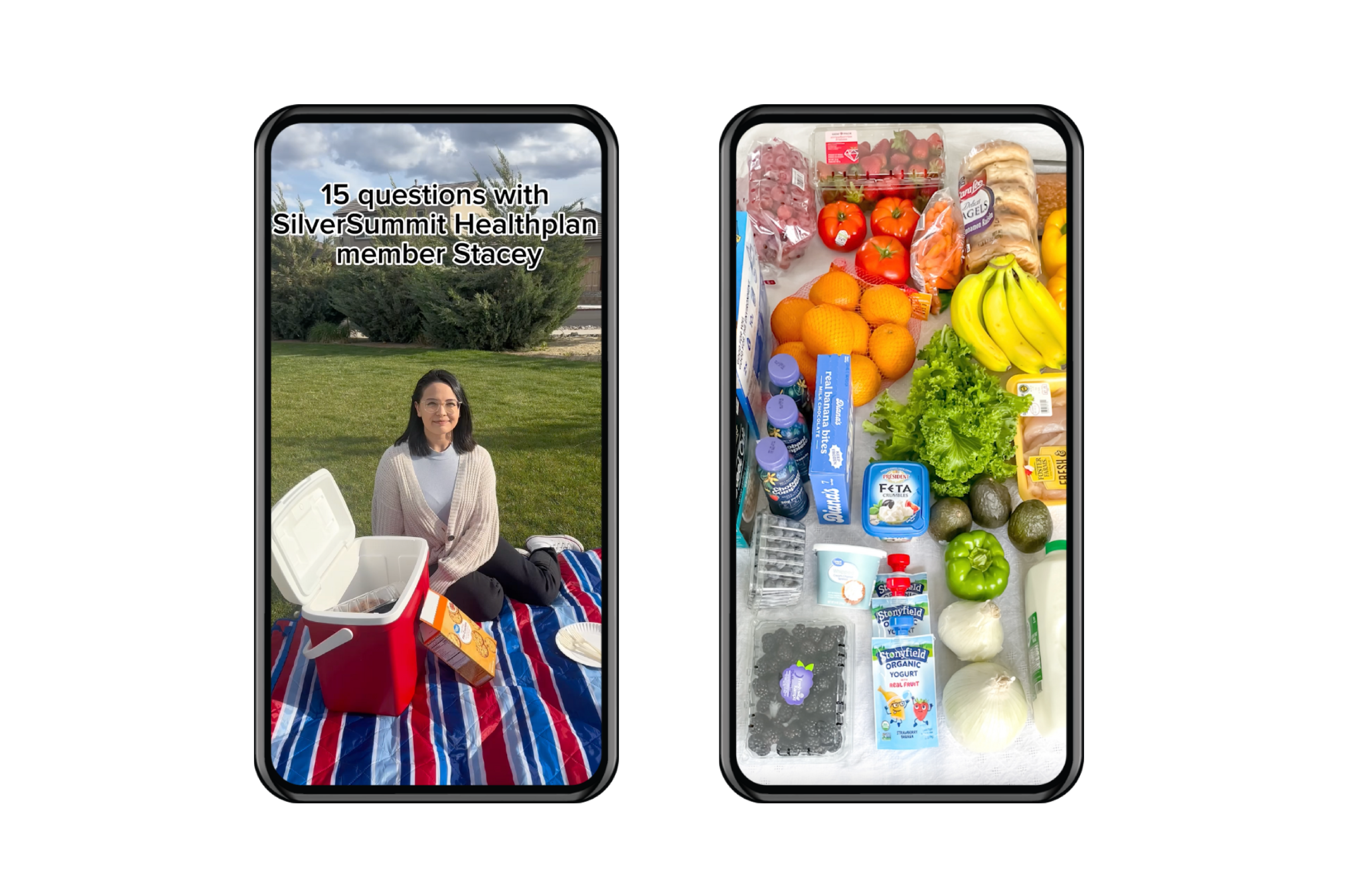 Tactics:
Online Video: On-page video, Connected Television (CTV)
Streaming Audio
Social Media Advertising: Instagram, Facebook, TikTok, Twitter, YouTube
Digital Ads: Digital Display, Native
Web landing page
"It Pays," 30 second video
To teach members about their benefits, we created a series of animated videos in both English and Spanish, depicting different families visiting a provider, then shopping at Walmart with their dollar rewards. The various spots show the different items members can buy with their reward dollars including groceries, clothing and sporting goods.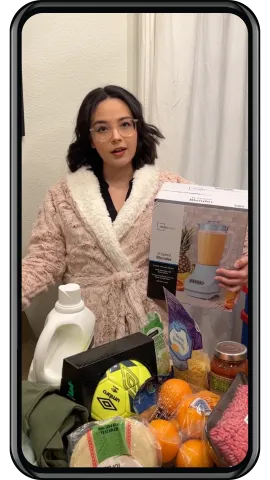 Unboxing videos
Social media-specific videos mimicked popular influencer unboxing videos. A bilingual actress represented a member with a young family who was using her SSHP plan to cash in on rewards and buy things that enhanced her quality of life. Videos were shot in the style of self-produced, organic, user-generated content.
More than 65 million campaign impressions
68,151 landing page sessions
117,739 total website sessions across entire site

129% increase in website sessions compared to previous quarter

3,518 click to call actions taken across entire site

86% increase over previous quarter
377 customer service calls directly from landing page