We take our clients goals seriously,
but ourselves, not so much.
We're not big fans of industry-speak. So when we say we do "strategy-driven work designed to help you achieve your business goals," it pains us a little, but it also makes the point succinctly. Results matter to us because they matter to you. And it's why client-centric is one of our company values.

Meet the Team
We've assembled quite the herd of Estiponies — smart, talented communications professionals who just care a whole lot about the work they do.

Get to know us.
We've got a long story — here's the short of it.
Estipona Group was launched in 1993, in Edward Estipona's parents' garage in Stead, Nevada. He had one of the early Macintosh computers, a bad perm, and a belief in his 22-year-old self's ability to help clients achieve their goals.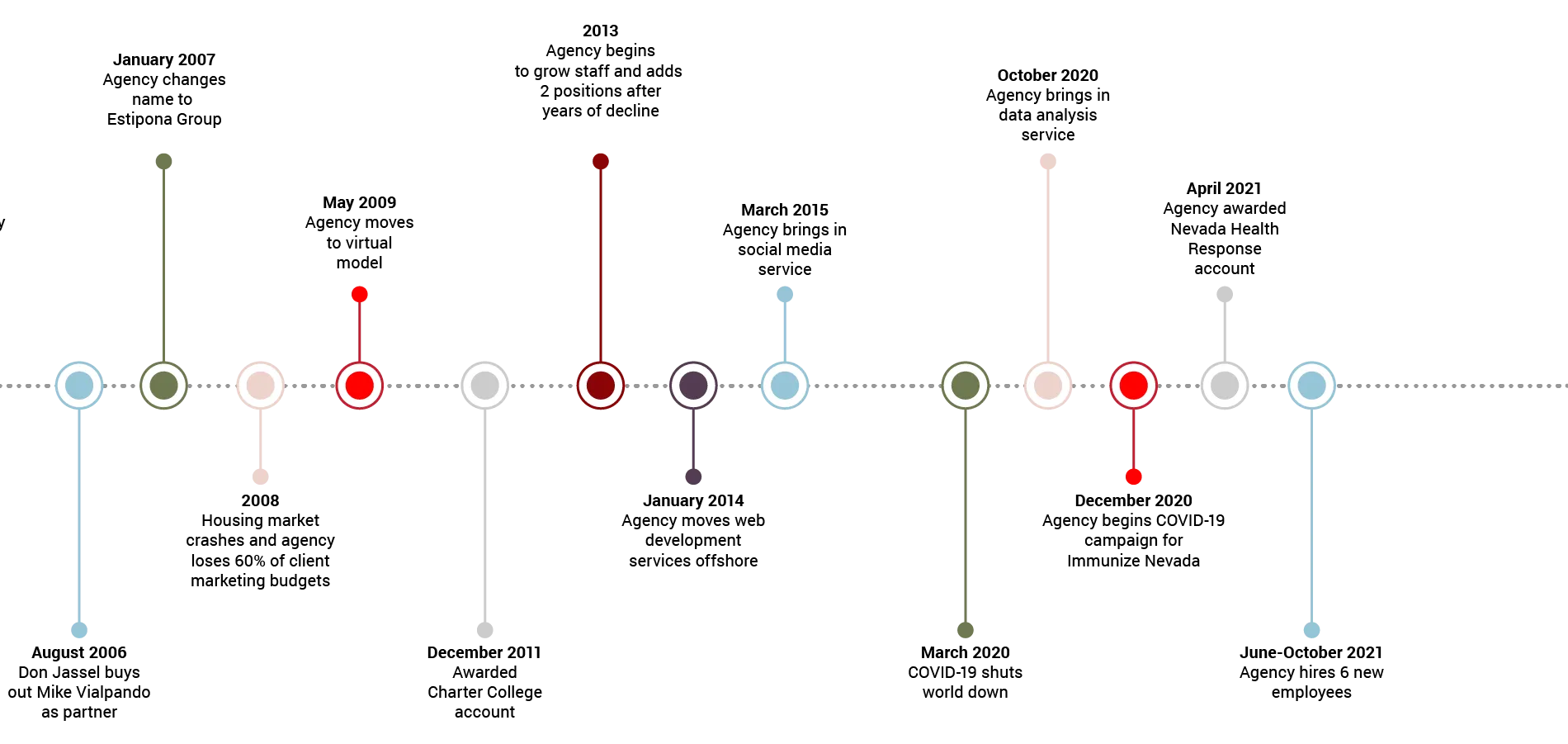 We're full service, yet virtual.
Today we are a full-service marketing communications firm with a few more tricks up our sleeve. Our capabilities include brand strategy, advertising, digital communications, public and media relations, but essentially, we'll do whatever it takes to tell your story and help you achieve your business goals. Spray paint public sidewalks under cover of night; create a $5 million state lottery in a week; rummage through junk yards for the perfect car to saw in half — we do that too.
After 16 years in a real live bricks and mortar office with Costco snacks and arguments over AC, we went virtual in 2009. Long before it was common, or even understood, we chose to become a virtual company to invest more in the things we felt made the biggest difference to our clients — our people and our technology. Being virtual has made adding talented teammates in places far from Reno, Nevada, seamless (whether they're 35 miles away in Truckee, California, or 8,000 miles away in Jamnagar, India). And with virtual processes and digital resources in place and well tested, we're able to serve our clients, no matter what's happening in our unpredictable world (i.e. we didn't miss a beat during pandemic lockdowns and were able to help our clients with urgent communications).
FUN
We spend a significant amount of our lives working. Infusing fun into our jobs and our environment makes our work more enjoyable and reminds us that playfulness inspires creativity.
TRANSPARENT
We are honest and open so that trust is cultivated. Integrity is inherent to how we work with our clients and each other.
COLLABORATIVE
Efficiently and effectively working together is inherent to our process. Listening to each other and having respectful conversations leads to stronger work. We produce better results when we take full advantage of the different perspectives, experiences and backgrounds of our team.
INNOVATIVE
We are inquisitive by nature, continually seeking new and inventive ways to help our clients achieve their goals. We work to gain the skills and knowledge required to stay a step ahead of our industry.
CLIENT-CENTRIC
There is no Estipona Group without clients. Therefore, it is important that our actions benefit our clients and their end goals.
RESPECTFUL
We choose to be respectful toward each other, our clients and our partners. We embrace diversity, promote fairness and strive to be inclusive in our relationships and the work we do.
CARING
We care about each other as teammates and humans, about our clients' success, and about the well-being of our community. Being successful in our work enables us to give back more to our community.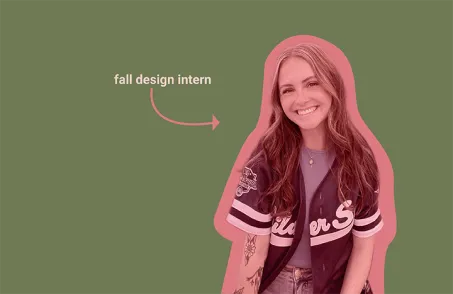 Exciting news, we recently welcomed a new Estipony to the team! Michala Matovina is our fall design intern, a soon-to-be Graphic Design graduate, self-described bookworm and loving plant parent. She gallops onto the scene (see what we did there?)…