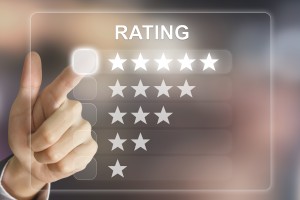 It's no fun being told we're doing something wrong. But I think most of us can agree it's better to know that someone is displeased than to have them talking about us behind our backs, yes?
That's the opportunity you get with online reviews. When someone goes on Google or Yelp to complain about you (or better yet, leave you a compliment), you know how you did. Or at least how they think you did. And you have the opportunity to respond to and/or fix the problem.
If there is no actual problem, you get to let your customers (current and future) know you care what they think.
Though online reviews can be a pain, they are a gift we can all appreciate. And considering this study that says more than 84 percent of consumers saying they trust online reviews as much as a personal recommendation, there are definite advantages to them. And they can help with your SEO (a.k.a. search engine optimization).
Now that we can all agree online reviews are the greatest thing since peanut butter and jelly, let's explore a few ways to use them to our advantage.
Own your profiles — on Yelp and LinkedIn for sure, but there are many others as well. No matter your industry, there's probably a review site specific to it. Here are just a few examples: HealthGrades.com, Realtor.com, Angie's List for contractors, WeddingWire.com and AVVO.com for the legal field.

Your company profile might already be on the review site (either because a past employee created it or the review site did). If there isn't one there, create it.
Make sure the information is up-to-date and thorough. The more information you share, the more likely is it that people can use it to find you.

Include a photo or logo.
Use the full name of the business, as well as any aliases people might search.
Make it easy for people to contact you by including the proper address, email and phone number.
Include awards and certifications.
Check for typos and spelling errors.
Link back to your website.
Encourage people to leave reviews.

Example:
Or just ask verbally. If someone tells you how much they liked your service, ask them if they could pretty please leave that on Google, Yelp or another review site.
You can do this through check-out signage, cards, email or your website, complete with easily clickable links.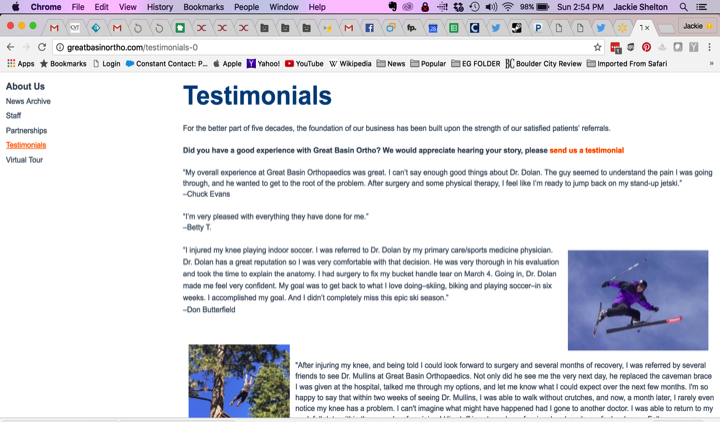 Thank them for taking the time to leave a review, and then address the issue if there is one. Don't get mad or take it personally (though it might feel personal).

If it's positive, thank them for their kind words.
If it's a negative comment, your goal is to get them off-line to address it, as you don't want to feed the trolls. Say something like, "We appreciate that you took the time to share this. Please call our office manager at XXX-XXXX so we can discuss this with you directly." If they're behaving irrationally, you can probably ignore it after the first comment, as others can see what's happening for themselves.

Look out for people who are just trying to get a free lunch. If you get ahold of the person, ask them in detail what happened. If they can't remember or give a fishy story, they may just be trying to get something out of it.

Look for the real message, and then fix it. For example, if a reviewer is complaining about slow service, you just might have a problem with your front desk personnel. Look for trends in reviews, but don't be knee-jerk responding to every single suggestion; sometimes, people have bad days, or they just aren't a good fit for your business model. We can't please everyone all of the time.

Consider the positive.

They're giving you information you can use to fix a potential (or real) problem. It's also fodder for team meetings and making one-on-one improvements with team members.
An occasional negative review makes your page seem more legitimate, as many people don't trust a page that only has positive comments on it.
Your response gives other customers insight into the way you do business.
Sometimes a negative experience can become positive (rather than neutral) because of how you've handled it.