For anyone who follows us on social media, you know that among the Estipona Group ranks exists a uniquely contentious (though congenial) battle of the wills:
Jackie vs. Mikalee.
They've debated ellipses. They've debated Oxford commas. They've debated percent vs. % and which spin-off was better: Joanie Loves Chachi or Mork and Mindy.
Yet at the end of the day, they still work together respectfully — and dare we even say harmoniously. This, we believe, is because the very things that set them apart are the ways they complement each other for the benefit of our clients.
Or at least that sure seems like a feasible explanation.
So anyhow, today, these two communication pros are taking on the social media debate du jour: Twitter's 140- vs. 280-character rule. While Twitter recently announced an increase in tweet size to 280 characters, there are some who find that idea annoying. Read: Jackie.
And there are some who find it liberating. Read: Mikalee.
Here's a snapshot of a recent debate, appropriately argued in no more than 140 characters (Jackie's position) and no more than 280 characters (Mikalee's position).
TBH, we're just here for the popcorn.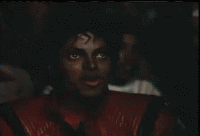 Jackie: People have to really think about what they want to say. They have to make their point faster, without all the blah-blah.
Mikalee: Who determined anything over 140 characters is the "blah-blah"? The grand blah-blah master of the Twittersphere? Nope, I've heard many people uttering pure, nonsensical "blah-blah" in far fewer than 140 characters. Blah-blah shouldn't be defined by quantity, but by content.
Jackie: Sometimes shorter is better. Sometimes. 
Mikalee: I totally and completely agree. But by this argument, then "sometimes," longer is totally better. Therefore, better to have the room when needed than need it and not have it. There's no rule that says you have to use all 280 characters, after all.
Jackie: 272 words in Gettysburg Address. And it's still remembered.
Mikalee: Yup, true enough. But those are words. We're talking characters. I should hope most school-aged children can remember something poetic and meaningful that takes shape in 140 characters as well as 280 characters. We're not asking for a lot here.
Jackie: That's what hyperlinks are for.
Mikalee: Hyperlinks are great, but sometimes, extra context is necessary.
Jackie: Certain political figures will have more room to hurl personal insults toward more people.
Mikalee: Certain political figures have been known to cheat the system and make long strings of nonsensical rants even when the limit was 140 characters. So, this is nothing new. Certain political figures will always find ways to evade rules. Or decency. But I digress. 
Jackie: 280 characters means even more time on Twitter since it'll take twice as long to read. Though I realize I don't have to read them all.
Mikalee: Scanning, my friend. Or speed reading. This guy can even teach you how to read 300 percent faster in 20 minutes. Since tweets are increasing by 100 percent under new rules, that means you can read 3 tweets for the price of 1 using his system!
Jackie: The brevity is what makes Twitter unique.
Mikalee: Ahhh, but "brevity" is an abstract construct. Your "brevity" might be my "long-winded," and my "long-winded" might be your "just right." I would argue that 280 characters is still brief, it's just less brief.
​Jackie: People won't read the longer tweets.
Mikalee: Ah, the tl;dr argument (too long; didn't read for those unfamiliar with this dismissive acronym). That's super frustrating to anyone who loves the words. And I love the words. I think a lot of people love the words! Plus, haven't we learned not to judge a book by its cover?
Jackie: More double spaces after sentences. Aargh!
Mikalee: Twitter just needs to create a universal filter that eliminates all double spaces. Actually, humanity pretty much needs to create that.
Now it's time for your thoughts: Send us your argument, whether it's pro or anti! Tweet us @estiponagroup, or tag us on Facebook.