I'm in the mood for — strategy!
I'm in the mood for — strategy!
While you can go on a journey without a map, having one makes getting to your destination more certain— and more efficient. At the Estipona Group, we're big fans of maps, and the clear routes they provide. For us, those maps come in the form of creative briefs and mood boards.
Like a ouija board, but less deathy
Creative briefs and mood boards serve as the creative team's guideposts when doing our work. These guides are developed and finalized before we unleash our creative magic (i.e. before we make the stuff our clients need).
The creative brief is an essential guiding tool Estipona Group uses to develop work for clients. It incorporates information gathered during our discovery process, as well as the strategy. The creative team uses the creative brief to inform their work, referring to it throughout the process of developing creative assets (e.g., website, brochure, logo etc.) to make sure the work is on strategy and designed to meet the agreed upon objectives.
While the creative brief is a document of words, a mood board is a visual representation of the creative brief, helping the client and Estipona Group agree on how their brand should "feel" and the emotions it should evoke. A mood board is an assembly of inspirational and practical elements for a design. They can include the existing logo, brand colors and typography, as well as aspirational designs. It's basically a collage with purpose. A mood board gives the feeling and tone of a brand, not a literal preview of how the finished work will look.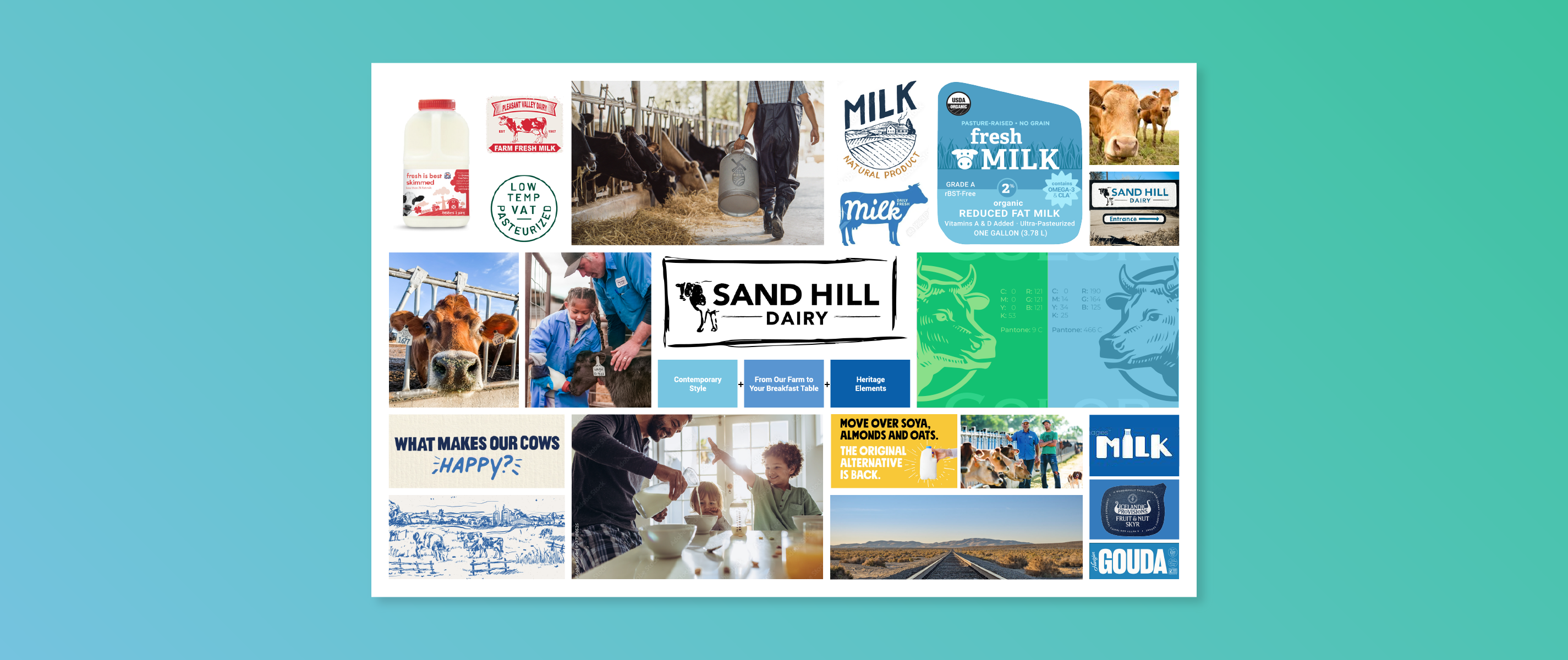 How to participate in strategy making
While the best way to consider a creative brief is to read it closely with attention to detail, the best way to consider a mood board is with the "squint test." And we mean this literally. Take a step back and squint to slightly distort your vision. This technique helps our clients understand that we are not being literal to the photos, icons and colors on the board, but rather evoking a feeling.
While creative briefs and mood boards support and inform the work we do, they are just one step in our process. Look, a whole circle full of steps!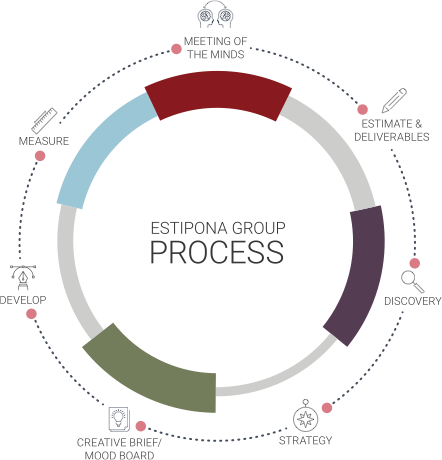 If you'd like to learn more about how EG makes strategic creative magic, or better yet, if you'd just like us to create some magic for your brand, give us a jingle (or ping, call, holler, Bat signal).
You might also like these stories: