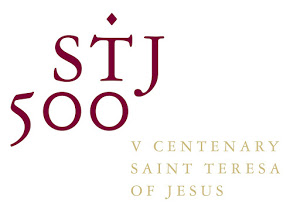 The Estipona Group has been hired by the Discalced Carmelite Friars of the California-Arizona Province to help publicize the organization's celebration of the 500th anniversary of the birth of Saint Teresa of Avila — founder of the Discalced Carmelite Order, Roman Catholic saint and first woman Doctor of the Church.
The region served by the Western U.S. Discalced Carmelites includes Washington, Oregon, California, Arizona, Idaho, Utah, Colorado, Nevada, New Mexico, Wyoming, Montana, Alaska and Hawaii, though the event will connect Carmelites from around the globe.
"We're honored to be part of this important celebration with international significance, yet roots in Reno," said Edward Estipona, president of the agency. "They have given us the opportunity to communicate a beautiful story that unifies history, technology, spirituality and music."
This fifth centenary international celebration will take place in San Jose, Calif., August 21 through 23 and include three world premieres: A concert, which will include an opera scene composed and performed by world-renowned New York Metropolitan mezzo-soprano Dolora Zajick; and two virtual choirs made up of members of the Discalced Carmelite Order from around the world.
"A virtual choir is an assemblage of voices from around the world compiled into a single choir," Estipona said. "Between 300 and 400 Carmelites from around the world are expected to sing in the virtual choirs; so far, members of the Carmelite family from diverse locales like Singapore, Belgium, Indonesia and beyond have submitted their parts."
The two virtual choirs will be produced by Scott Haines, who produced the virtual choir sensation Lux Aurumque — which has received more than four million YouTube views since its 2010 premiere. Both pieces being used in the Carmelite virtual choirs were composed by Sister Claire Sokol, OCD — a member of Carmel of Reno and one of the moving forces behind the San Jose celebration.
Work already has begun on a documentary produced by KNPB Channel 5 Public Broadcasting, the PBS Member Station in Reno, Nevada. The program, scheduled to air in late 2014, will capture the planning process, the production of the virtual choirs and the San Jose celebration itself, with interviews of key players including Haines, Sister Claire, Zajick and other participants. KNPB plans to offer the program for national distribution.
For more information about the celebration or virtual choirs, click here.
The Estipona Group is a Reno-based communication agency specializing in advertising, public relations, social media and all facets of audience engagement. The firm's 20-year history includes five years as a forward-thinking and client-friendly virtual agency, with all employees working from home offices and collective workspace.
Follow the Estipona Group on Facebook.