Estipona Group Collecting Pajamas for Local Children Through Project Sweet Dreams
Estipona Group Collecting Pajamas for Local Children Through Project Sweet Dreams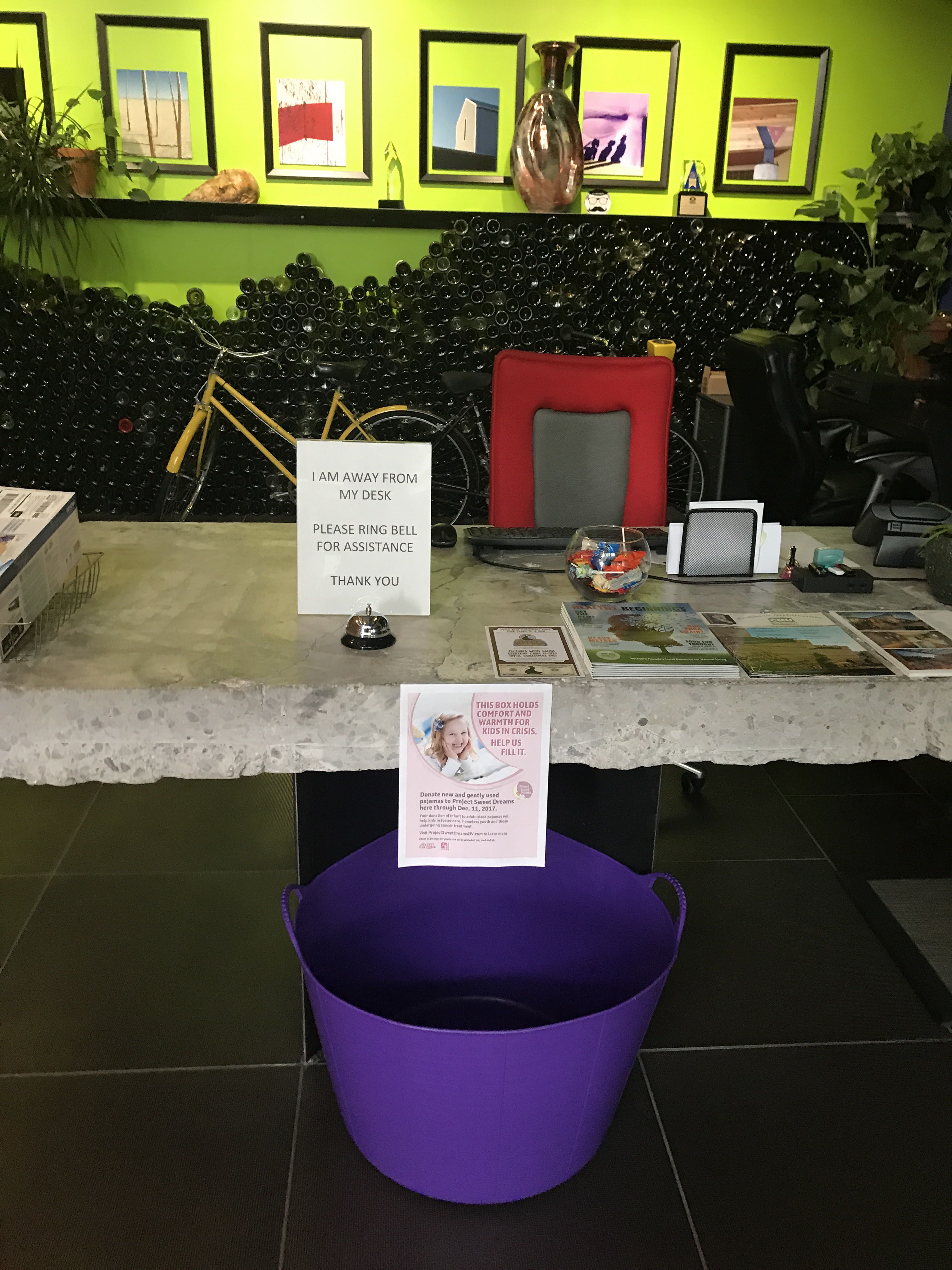 When you think of children and pajamas, your mind probably goes to cuddly snuggles, bedtime stories and cozy blankets.
And this should be the reality for all children — old or young, homeless or wealthy, healthy or sick. Because every child should have cozy, warm, soft pajamas to snuggle in at bedtime.
This is the goal of Project Sweet Dreams, a Northern Nevada nonprofit that collects new and gently used pajamas of all sizes (infant through adult) that are then given to kids in foster care, homeless youth and those undergoing cancer treatment.
At the Estipona Group, we wholeheartedly believe in the mission of Project Sweet Dreams, so we're doing our part by collecting pajamas now through December 11.
This is our final Good Deed of 2017 — No. 24 of 24 as part of #24Years24Deeds.
We hope you'll join us by donating new and gently used pajamas at Cathexes, 250 Bell Street, #100. Their greatest need is for youth size 10-12 and adult small, medium and large; but if you have ANY new or gently used pajamas, they'll help get them to kids in need.
Just think: Many holiday traditions involve pajamas. Some families buy matching ones, others give them as gifts on Christmas Eve or Day, still others have holiday breakfasts sporting their favorite flannels.
So this year, make room for the new by cleaning out closets and collecting your gently used jammies for our drive. Or while you're out shopping, pick up an extra pair (or two) for local children in need.
Then deliver them to Cathexes, and rest assured that a local child — one who is likely facing homelessness, the challenges of foster care or battling cancer — is snuggled in soft pajamas this winter, thanks to you.
Questions? Visit Project Sweet Dreams on the web.
And thank you for joining us in this final good deed of the year. Next up: #25Years25Deeds.
We can't wait!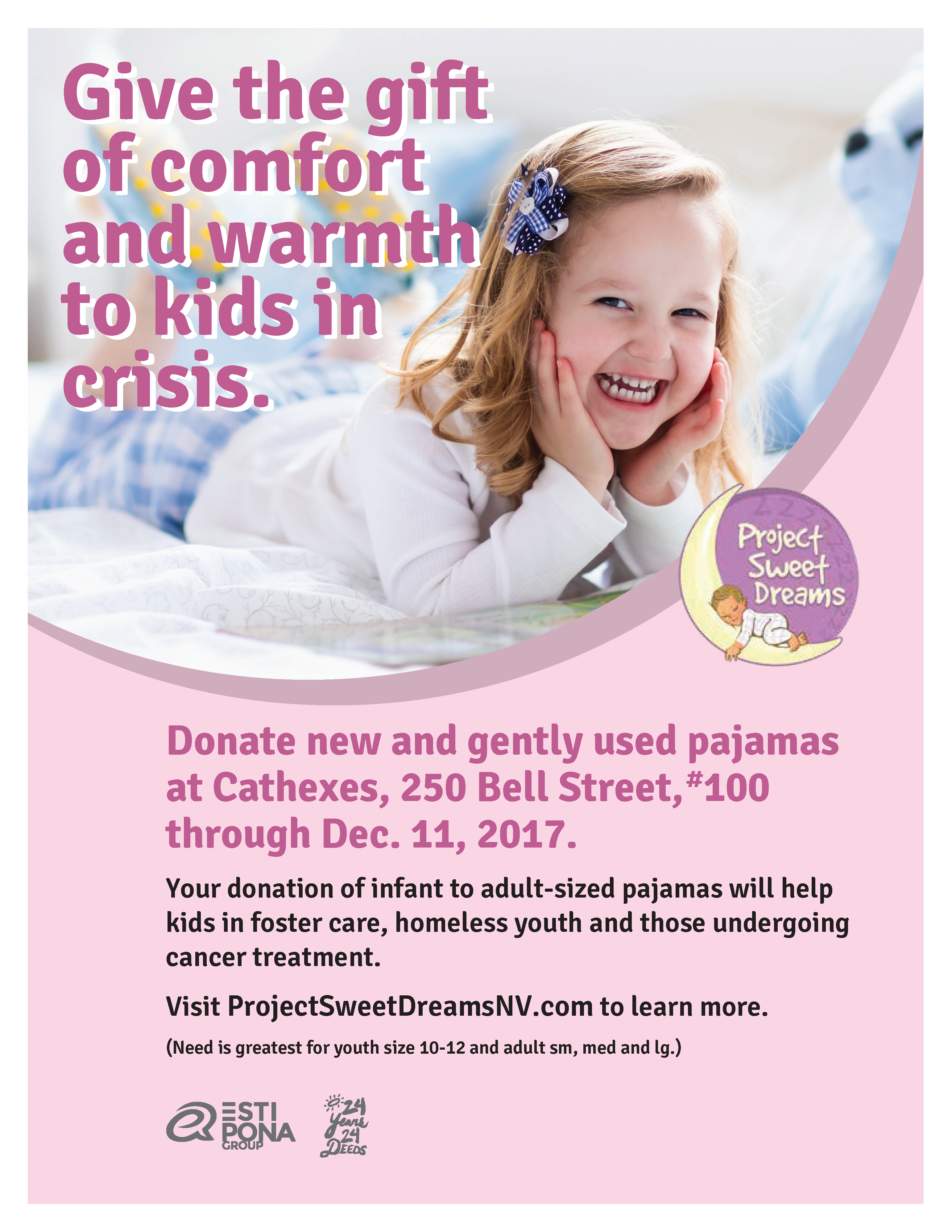 You might also like these stories: