Challenge/Situation Analysis
The Nevada Housing Division hired us to encourage home buying throughout the state. We worked with them to create their Home Is Possible (HIP) program.
With many organizations crowding the market with messaging, first we needed to break through the clutter. Then, in the post-mortgage and foreclosure crisis days, we needed to be perceived as a credible resource that was also approachable.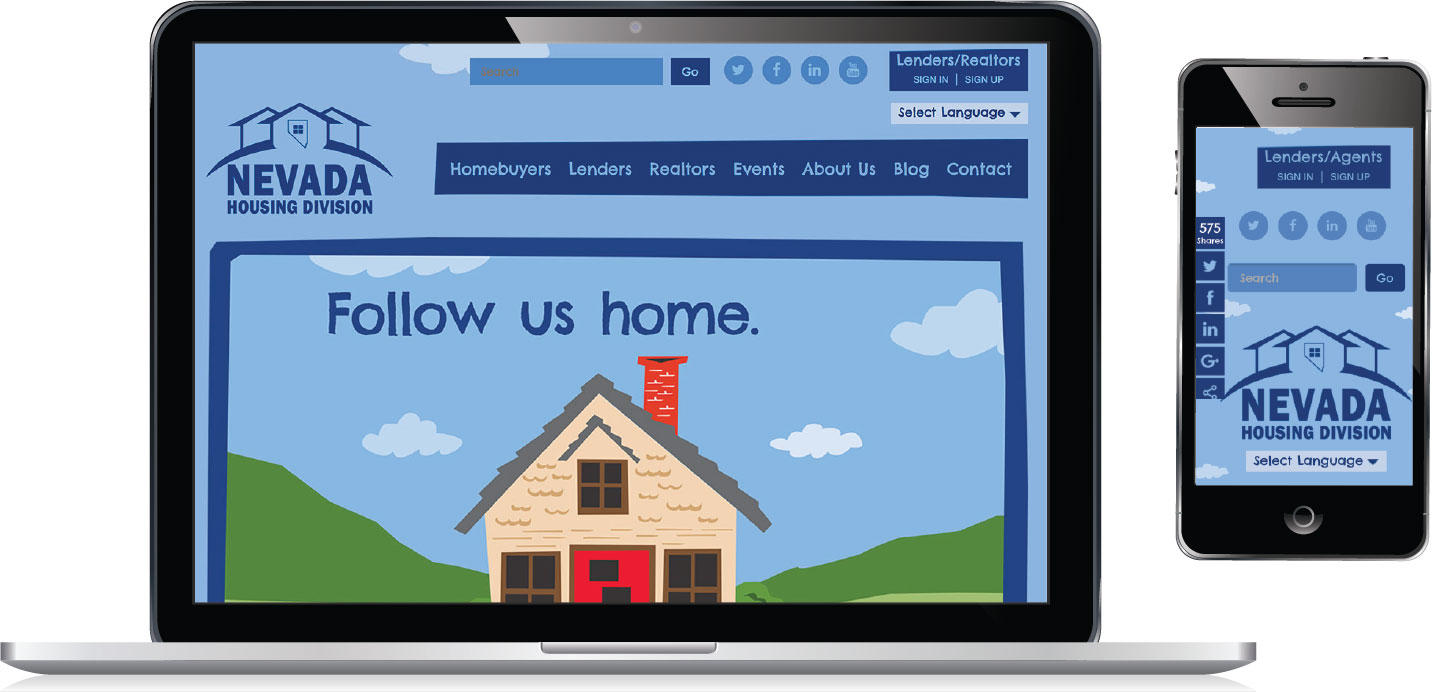 Approach 
We developed a recognizable, approachable brand under the Home Is Possible (HIP) moniker to encourage potential homebuyers to enter or re-enter the market. The brand's playful personality — and generous program benefits — struck a chord with target audiences.
Tactics
Website — The playful persona has been carried throughout the website with not a hint of the governmental bureaucracy and formality one typically finds in
government-run programs. 
YouTube — Custom videos were created (and boosted) to share real estate information in a fun way.
Collateral — Brochures and editable flyers were provided for lender and real estate partners to easily introduce the program to their clients.
Strategic Communications — Media relations, blogs, social media and grassroots activities are used on an ongoing basis to educate Nevadans about the programs, as well as the joys and responsibilities of home ownership.
Digital Results
An average of 72,306 website pageviews each month, a 309.88% increase from 2016
Facebook fans increased by 32.26% from 2016 to 2019
Twitter followers increased by 20.81% from 2014 to 2019

Program Results
$4.4 billion total mortgages in Nevada since the program's inception in 2014
20,935 families served
1,360 veterans used the Home Is Possible For Heroes program
663 teachers used the Home Is Possible For Teachers program, which was introduced in 2017 to help recruit and retain teachers throughout Nevada