Nevada Housing Division
When the benefit is too good to believe
The Challenge
"Pssst, can we give you some money to buy a house?"
Sounds shady, right? That was the problem we faced when marketing the Nevada Housing Division's first-time home buyers' program that provided free down payment assistance and other perks. It just sounded too good to believe, and we needed to convince Nevadans to trust it. In addition to addressing folks' healthy skepticism over free money, the market was crowded with messages from competing groups. We needed to break through the clutter, and in the post-mortgage and foreclosure crisis days, we needed to be perceived as credible.
Be honest and original
We developed a distinct, playful brand — Home Is Possible (HIP) — that stood out in the corporate, stock photography-filled world of home buying. Custom, hand-drawn illustrations and fun, conversational language established the brand as approachable, and once viewers were engaged, generous program benefits sold the audience on the program.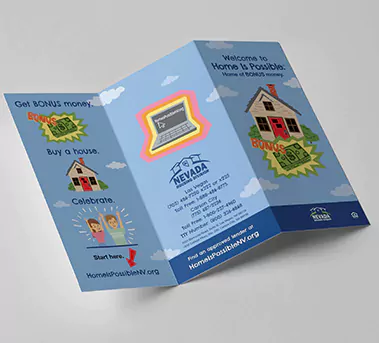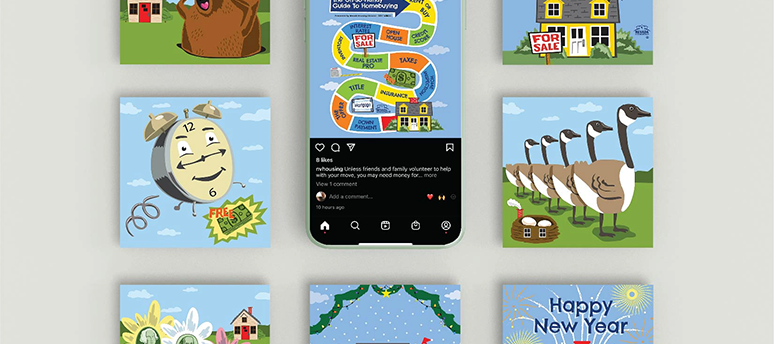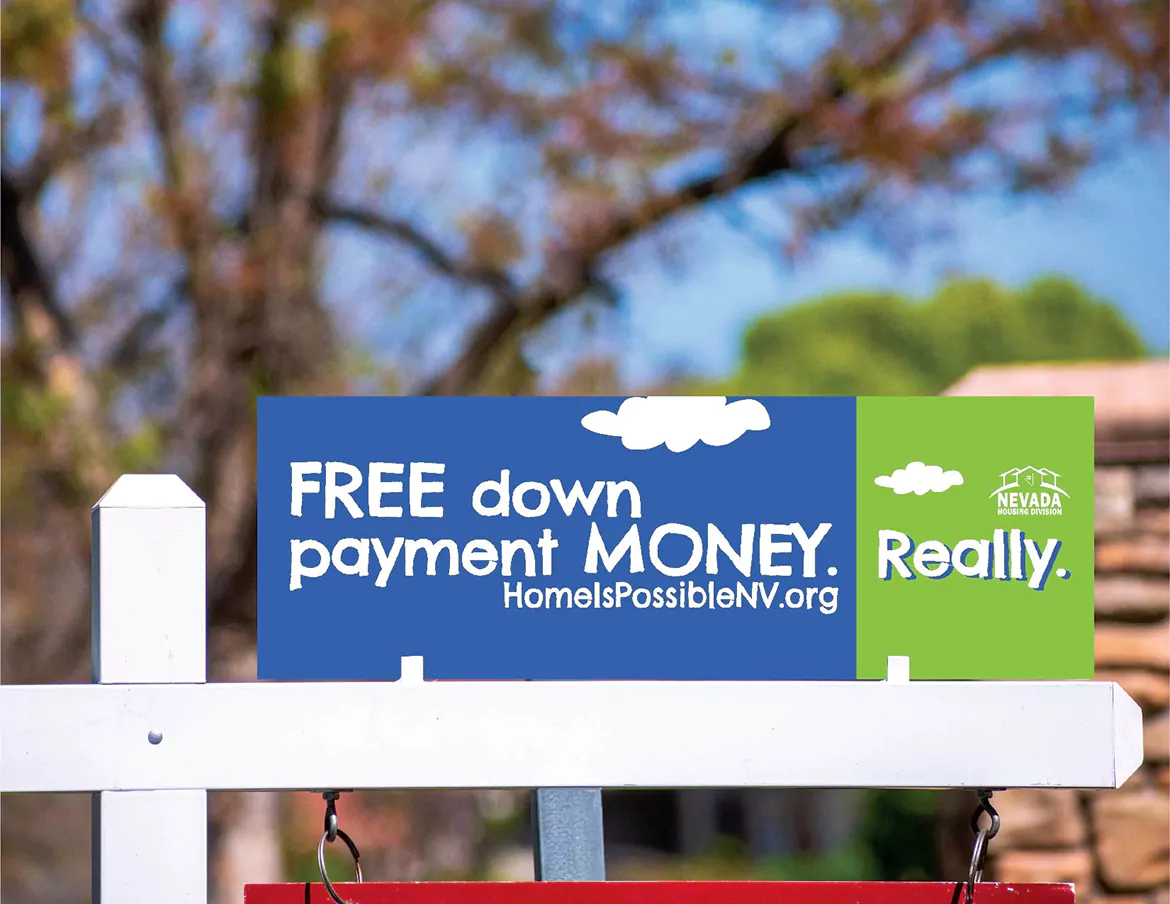 Consistency is key
The playful persona is carried throughout the website. Informal language and cheerful graphics help the viewer associate a positive feeling with a government program. Yet helpful home buying resources are packed into this customer-friendly site. Consistent media relations, blogs, social media and grassroots activities provide ongoing education and resources to potential home buyers, as well as key partners, including real estate professionals and lenders.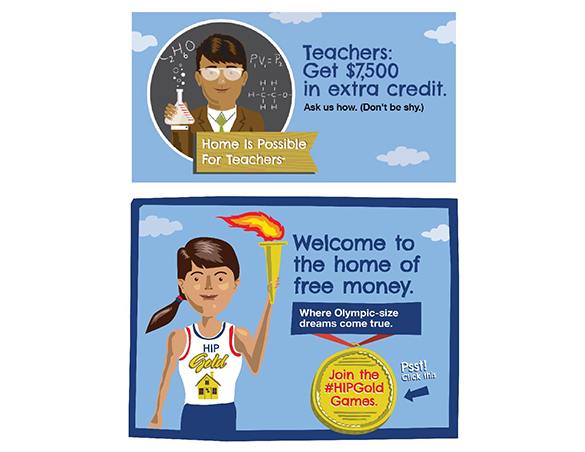 The proof is in the delicious results pudding
Growing a social media following for a niche audience interested in Nevada home buying programs is no small task. Yet we still managed to deliver some solid results.
Social media results
72,306 monthly website pageviews (on average), a 310% increase from 2016
Facebook fans increased 32% from 2016 to 2019
Twitter followers increased 21% from 2014 to 2019
Instagram followers increased 77% from 2014 to 2019
Our ultimate goal was not to get likes and retweets, but to educate Nevadans about the programs in order to grow home ownership. And as you can see below, we delivered a big bowl of that pudding.
Program results
$4.4 billion total mortgages in Nevada since 2014
20,935 families served
1,360 veterans served through Home Is Possible For Heroes
663 teachers served through Home Is Possible For Teachers