Challenge
Our task was to drive student enrollment starting in January during the busy end-of-year, holiday season.
Approach
We've all had jobs we didn't like. Jobs that bored us. Jobs that insulted our intelligence. Jobs we dreaded. Jobs we hated. And for every one of those jobs we so desperately wanted to quit, we had a fantasy about how to leave — in style.
Through Big Exit, Charter College taps into the universal feeling of job discontent. It gives the viewer permission to dream about quitting in dramatic fashion and to move on to something better with the help of a Charter College education.
This month-long campaign employed broadcast TV, YouTube, Facebook and digital banner ads to drive viewers to a microsite where they could call or request more information.
Tactics
TV — Meet the quitters — those who left on their own terms on their way to something better, and inspired others to do more than just dream about it.
Microsite — Extended cuts from the broadcast video show each quitter making a dramatic exit on their own terms. Site users can vote for their favorites. These scenes also ran on social media, driving traffic to the microsite.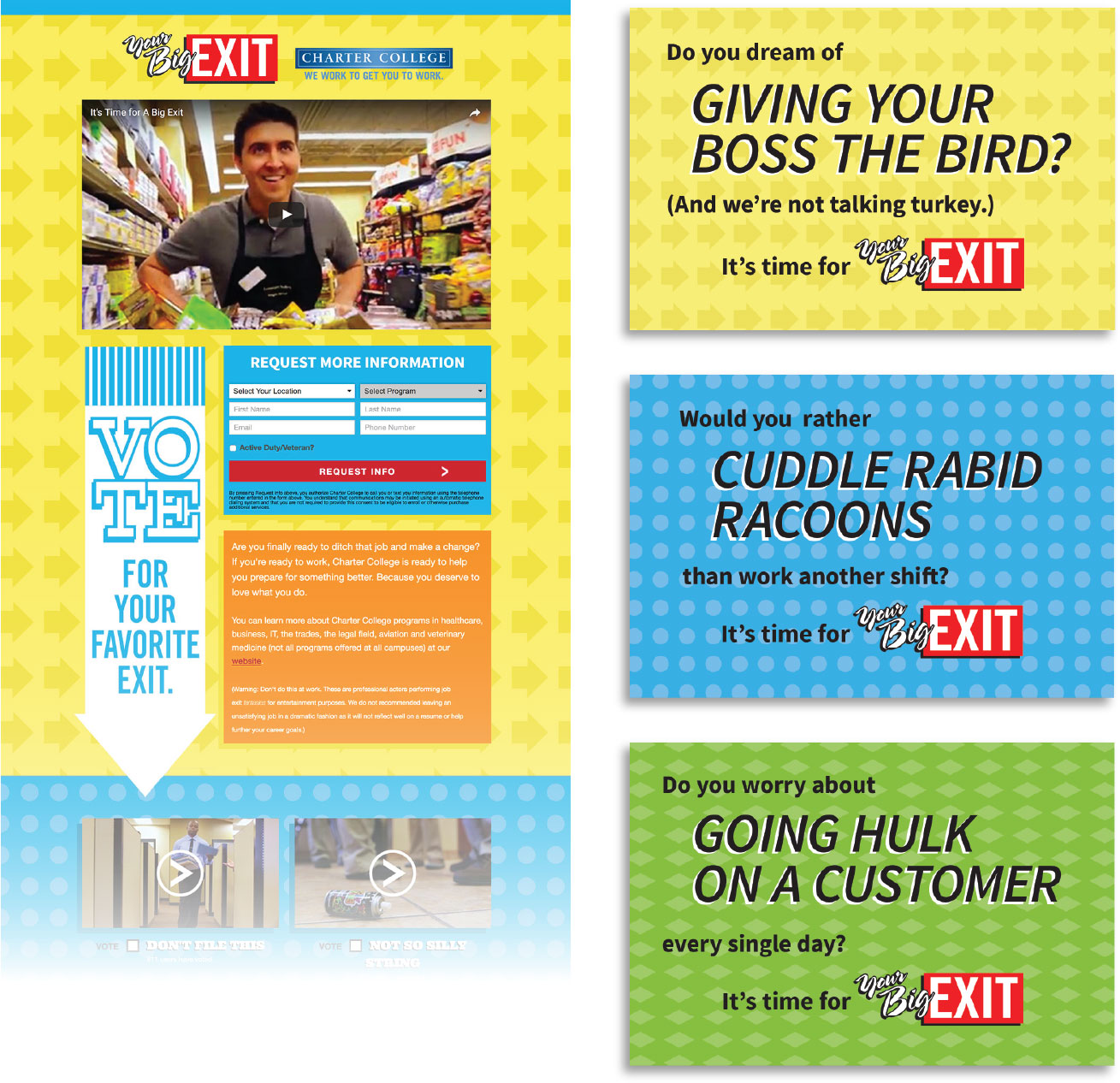 Results
In 30 days, the campaign generated 83,218 page views with 60,612 unique viewers
241 request for information submissions
3,750 votes for exit videos