Marriage and Family Therapist Steven Ing, MFT MA, has hired the Estipona Group to create and implement a comprehensive rebrand and marketing communications campaign. Intended to attract a national audience, Estipona Group has created a local/regional/national strategy to connect Steven Ing and his brand with specific constituent communities.
Since the campaign started in November, the Estipona Group has created a new brand and website at www.stevening.com while also garnering local and international earned media in Nevada and Australia, in both television and radio mediums.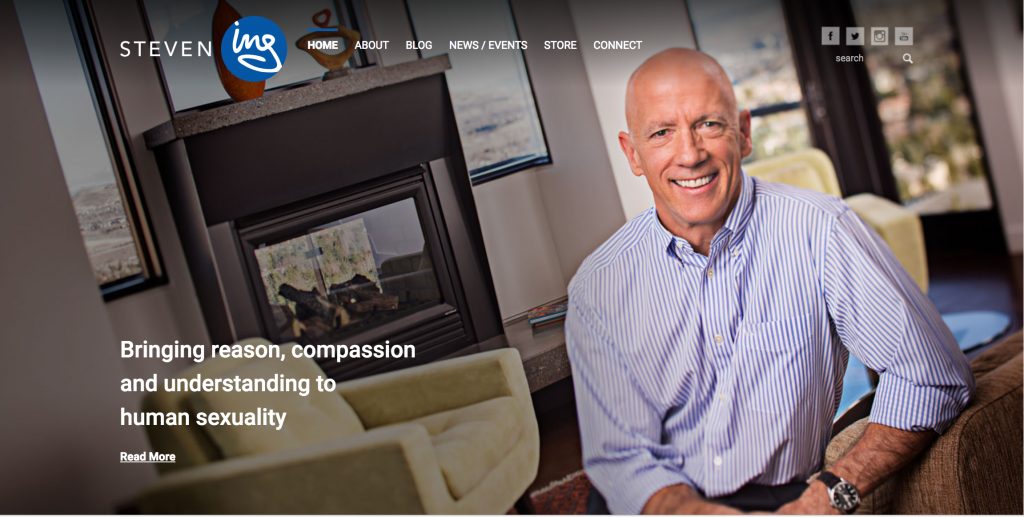 "Working with the Estipona Group has been a surprising pleasure for us," Ing said. "After years of doing it ourselves or just getting by, the difference in the depth and breadth of achievement couldn't be more welcome and reassuring. Working with experienced professionals like those in the Estipona Group has been personally fun and financially gratifying in every respect. The consummate professionalism of their full-service agency has taken our business to unexpected heights."
Steven Ing's goal is to reframe an important conversation in society — one about the intelligent management of human sexuality. He is a sought-after trainer, speaker and therapist, bringing more than two decades of experience to his audiences and clients. His second book, "We're All Like This" (2015, Giant Publishing), a text used in university-level classes in human sexuality, is celebrated for providing a much-anticipated way to talk about human sexual needs that feels safe and respectful of all.
"Working with Steven and his team is an incredible opportunity for the Estipona Group," said Estipona Group V.P. of Public Relations Jackie Shelton. "Changing how we think about human sexuality is an important milestone for our society, and improving our self-understanding empowers us all to be better versions of ourselves. We're very excited to handle this undertaking."
For more than 23 years, the Estipona Group Advertising and Public Relations team has been providing marketing communications that capture attention, engage audiences and deliver results to local, regional and national clients throughout the United States. For more information, visit www.estiponagroup.com.