Meet the Interns
Meet our two new interns Emma and Emily! (We have yet to mix their names up, promise). At Estipona Group, we believe that new personalities and perspectives help us grow as a company — so we are stoked to have these two young professionals join our team. Our two new Es are both from Reno, NV and self-described perfectionists with a love for marketing. But we wanted to get to know them a tad better, so we asked them some super serious (and not-so-super-serious) questions.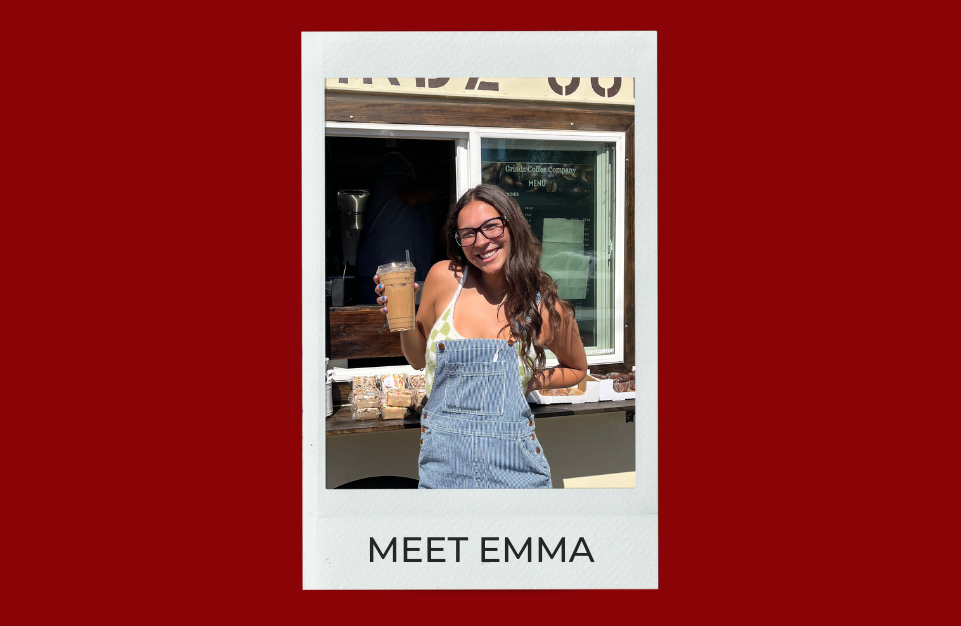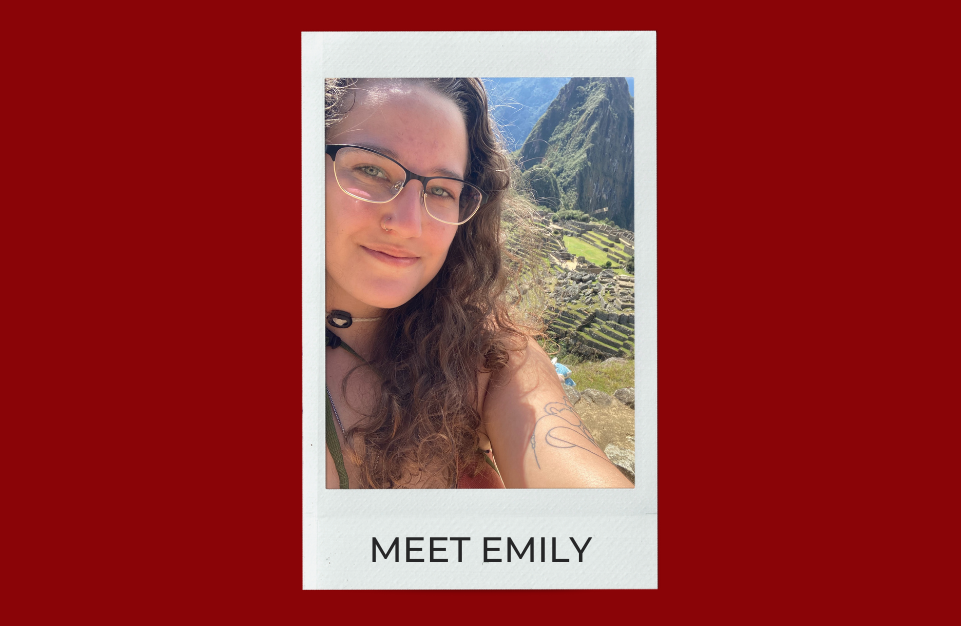 Who are you?
Emma: I am 20 years old and I going into my senior year at the University of Nevada, Reno (UNR). I am a Journalism major with a Political Science minor. I'm from Reno, born and raised. I went to Reno High School and I've loved UNR and being in my hometown. A few of my favorite things to do — I love to dance, I love to draw, I love reading and I love going to the gym to lift.
Emily: I am from Reno, and I'm 24 years old. I graduated from Arizona State University online in May 2023 with a degree in Marketing. Growing up in Reno, of course I do all the Reno things — I love snowboarding in the winter, I love going to Tahoe in the summer. I love painting or doing anything artistic, but my favorite pastime is singing.
What do you like most about working at Estipona Group?
Emma: My favorite part is the people that work on the team. It's really cool that everyone seems so close. Obviously, everybody is professional, but we're also casual and I can be myself. So I think it's a really cool environment when we're with each other at co-working hours and other opportunities like that. I also love working with my mentor, Chelsey. She has really given me opportunities to expand my knowledge, and she's given me the opportunity to have more confidence in myself by giving me tasks that directly help with clients.
Emily: The culture has been my favorite part. Until this point, I've worked my way through school in food service and retail jobs. This is the first job I've had where I actually have the opportunity to be more professional and work on a dynamic team. And the culture aspect is really awesome — everyone is challenging each other to be better, and having fun while doing it. As the Copywriting Intern, I work with Paige, who's our Creative Director. She's experienced, intelligent and so good at her job. I'm grateful to work directly with her because I feel like I'm being given the opportunity to grow, with the support of someone I look up to.
What's the most challenging part of your job?
Emma: EG is a remote agency, and I'm an intern who's only here for such a short amount of time. It's not a bad thing; it's just that I can't always connect with my mentor, Chelsey, as much as I would love to. We're working together and communicating, but I'm trying to get as much knowledge from her as possible despite busy schedules, summer vacations, and things like that. It hasn't dimmed my experience, it's just a challenge that we have to overcome. We have to make sure that we keep that connection and that I'm able to really see her work whenever we have the opportunity.
Emily: Because it's a remote agency, work can be a little bit isolating. However, I think we do a really great job at combating that by communicating consistently. I know that Paige (and everyone else) is just a video call away. It's just different from my past job experiences, and I find myself sitting in my tiny office thinking it would be nice to have someone next to me. So those are the times that I step aside to socialize with my partner (or my cat). Since I'm a very social person, I find it super valuable to go to co-workings. With the current balance between my internship and my other job, I haven't been able to go to those events as much as I'd like to, unfortunately. I think if I was able to socialize more with the team in general, it would help balance my experience and make the solo-office times less challenging.
Where do you see yourself in five years?
Emma: Honestly, I have no idea (which is new for me). I am such a Type A person — I always know my plan, and I'm always organized. And up until this year, I knew what I wanted to do. I wanted to go to law school and become a lawyer, but that has completely shifted and that's not what I want to do anymore. Now that I don't have a plan, I haven't really thought much further than that. But I'm really excited about it because now I have the ability to take up any opportunity that comes my way. I'm hoping that timing and the universe puts something in my path.
Emily: Estipona Group has really pushed its way into my heart, and I would love the opportunity to continue to grow here. In five years, if there's a full-time position, I would love to stay with the company. I've really enjoyed the culture — it's unique and intricately designed, and I know I'd have a hard time finding that anywhere else. This company is really great for me in terms of my skill-building and developing myself as a young professional while I figure out my niche.
Favorite movie or TV show
Emma: I'm not a movie person, but TV, yes. My favorite tv show of all time is Game of Thrones. If you have not seen it, you need to watch it. It's so detail-oriented — I think that's what I love the most about it. Everything is meaningful, and everything is done with purpose. I've watched it all the way through, three times. I am a Game of Thrones ride-or-die.
Emily: My favorite movie is Spirit: Stallion of the Cimarron. It was my favorite movie as a kid — I was a total horse girl. I grew up with the influence of my cowboy brother, so I was obsessed with anything horse- or ranch-related. I also love the animation and colors, it's beautifully made. And the story makes me happy-cry. It's my comfort movie – it makes me feel better when I'm sick or lonely, but it's also good to watch when I'm feeling happy or nostalgic.
Best life advice you've learned
Emma: Well, I am very old and super wise. I would say, "Never be the one that's the smartest in the room." Something that I've had to overcome in my life is that I'm a perfectionist with really high expectations for myself, and I don't like being bad at things. But I've learned that pushing myself to be in those rooms that make me uncomfortable is where I end up actually learning something. And surrounding myself with people who have more experience or knowledge is going to help me more in the long run than being the best in the room. I would also say, if you have an internship opportunity, take it. I was super nervous about applying for an internship, but it was the best thing I could've done. Sometimes experience is more valuable than just a higher paycheck.
Emily: "The unattainable best is the enemy of all the attainable betters." This is a quote from Bill Burnett — he is a Professor and Executive Director of the Design Program at Stanford. This message resonated with me because I am such a perfectionist, and I've always thought, "How can I achieve this perfect version of myself?" Instead, it helped switch my mindset to, "How can I be better?" I don't want to build a ceiling for myself, and I don't want to put a limit on what I'm capable of. If you strive for perfection, you're effectively setting yourself up for failure by closing yourself off from that open mindset that allows you to learn from your mistakes. I've done really well in my personal, work, and educational development since I decided to be better and not the best. So, don't strive for perfection — strive to be better, strive to be learning.
You might also like these stories: