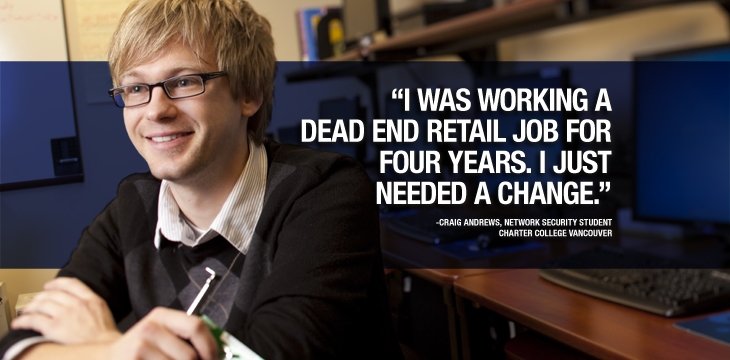 Reno, NV – Estipona Group Advertising and Public Relations has been retained by Prospect Education, LLC, to develop a comprehensive marketing campaign for the company's Charter Colleges.
The for-profit college system has nine campuses in Alaska, Washington, and California, in addition to an online program. Estipona was charged with uniting all campuses under a single unifying brand through print, television, radio, direct mail and online media vehicles.
The campaign, entitled "We Change Lives", features the real stories of Charter College students and graduates whose lives were transformed by attending the school. The website – chartercollege.edu – incorporates these student stories, as well as provides information to prospective students on the campuses and programs.
The "We Change Lives" campaign is running in all nine markets where Charter College currently has campuses including: Anchorage and Wasilla, Alaska, Bellingham, Pasco, and Vancouver, Washington, Canyon Country, Lancaster, Long Beach, and Oxnard, California.
Click here to see samples of the campaign.
Since 1993, Estipona Group has been providing a full complement of marketing services to a variety of industires includign education, healthcare, the arts, government and non-profits, tourism, and real estate. The agency is based in Reno, Nevada, and serves clients throughout the Western United States.