Bruce Ruff Joins Estipona Group as Senior Art Director
Bruce Ruff Joins Estipona Group as Senior Art Director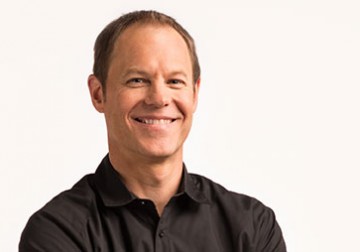 Reno, Nev. (August 4, 2016) –– Bruce Ruff has joined the Estipona Group as Senior Art Director. As part of the growing creative team, Ruff will use his vast experience and artistic talent to help create strategy-based, visual marketing communications for Estipona Group's clients.
"Bruce is an extremely creative guy and a crazy-talented illustrator," said Estipona Group President Edward Estipona. "We're beyond thrilled to welcome him to our team."
Originally from South Dakota, Ruff has enjoyed a lifelong love of making art. He received his Bachelor of Arts Degree in Mass Communications/Advertising and Graphic Design with a Minor in Art from the University of South Dakota. After graduating, Ruff relocated to Nevada, first working for a high-end travel bag company where he developed print advertisements for international publications. He went on to work for an in-house book publishing company and most recently spent 10 years as a Senior Graphic Designer at a Reno casino.
Ruff's work has appeared in the New York Times, World Traveler and National Geographic, and has garnered him many American Advertising Awards (formerly the ADDYs) as well.
"Bruce has spent more than 15 years in the industry, and the depth and breadth of his experience adds to the quality of our work," Estipona said. "Our clients are gaining the expertise of yet another world-class designer on the Estipona team, one who will be helping to strategize and create incredible work on their behalf."
For more than 22 years, the Estipona Group Advertising and Public Relations team has been
providing marketing communications that capture attention, engage audiences and deliver results to local, regional and national clients based throughout the United States. For more information, visit www.estiponagroup.com.
You might also like these stories: