On August 18 we're going for gold
On August 18 we're going for gold
Or amber. And definitely some red and white.
Of course, you're invited to join us. Estipona Group's 23rd Anniversary Party is Thursday, August 18, 5-8pm at Midtown Wine Bar (1527 S Virginia St.) and will feature wine, beer, food and fun (for free!). RSVP was August 12th, so if you plan to come and haven't RSVP'd, we'll forgive you if you bring a Project 150 donation. See deets below.   Join us for Good Deed #16. We are asking party attendees to join us in stocking the Project 150 supply close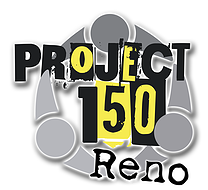 ts for high school students in need at Damonte, Hug, Reno, Sparks, North Valleys and Wooster High Schools. Project 150 is a non-profit dedicated to helping homeless, displaced and disadvantaged high school students stay in school and succeed by providing non-perishable food, school supplies, gently used/new clothing and toiletry items. We asked for an updated wish list and this is what they told us they need: Toiletries
Deodorant/antiperspirant
Feminine hygiene products
Shampoo/conditioner - do you have any hotel bottles taking up space?
Body wash
Soap
School Supplies
Backpacks
Zipper binders
USB drives
Graphing calculators
Men's Clothing
Pants – They need all sizes, but have particular need for smaller (27 through 30 waist)

Jeans, khakis and joggers or athletic pants are always needed.

T-shirts, long and short sleeve hoodies and sweatshirts
Boxer briefs - S-4X
Black socks - any length ankle to knee
Tennis shoes
Female clothing
New or gently used pants - jeans preferred. They have low stock on 0–2. They also love and use 16+ very regularly.
New Panties - XS-4X are needed. They always need sports bras and bras in general.
Thank you for helping us help these kids stay in school and get the educations they deserve!
Help our party rock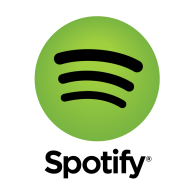 We are asking you—our anniversary celebratrons—to help us make the soundtrack for 23 years of good times and marketing success. Please visit our Spotify playlist and add your suggested tracks to play at our party. Don't know how? No problem, see below.
Log into your Spotify account (yep, gotta have one first)
"FOLLOW" the Estipona Party
Locate the song(s) you want to add in Spotify
Click the 3 small dots at the end of the song title, click "Add to playlist" , choose Estipona party
(And FYI, anyone who suggests "The Chicken Dance" will be forced to perform it onstage. Solo. Not even kidding.) This is cute, you should watch it.
[ninja_forms id=5]
You might also like these stories: