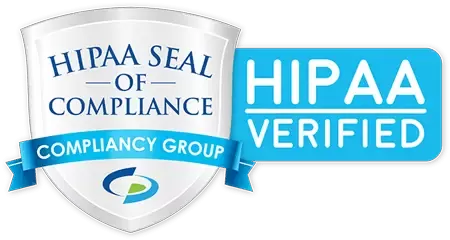 Why would an ad agency seek HIPAA compliance?
The way to reach customers, specifically customers of healthcare organizations, has changed over the years. Used to be, if you needed to communicate with a patient, hospital administration handled it, or you outsourced to a specialized mail house. With the growth and ubiquity of digital marketing, control of patient communications is now often in the hands of a marketing firm, but with that shift in control comes a shift in responsibility to protect sensitive patient health information.
Do you need a HIPAA-compliant ad agency?
Protecting personal data is one of the great challenges of the digital age. If you need hospital marketing, health center or health insurance advertising, or digital advertising for any healthcare entity or private practice, make sure your marketing communications are protected. Choose a healthcare marketing agency that has HIPAA compliance status and is equipped to be a good steward of sensitive health information.
"HIPAA is the highest standard of client data protection. We understand the importance of protecting our clients' sensitive information, and earning this seal ensures we have the systems and structures in place to ensure the safety of their patient data."
—Edward Estipona, Estipona Group president and CEO
What it means to be a HIPAA-compliant marketer

Achieving HIPAA compliance is not simple or quick. To earn a seal of HIPAA compliance, Estipona Group completed a rigorous HIPAA risk analysis and remediation process to meet federal HIPAA regulations. We now adhere to the security and privacy rules outlined by the U.S. Department of Health and Human Services for ensuring patient data privacy. Because of the structures and policies now in place, we are able to confidently handle our clients' sensitive patient health information.
The HIPAA Seal of Compliance demonstrates we have implemented and are committed to maintaining:
Administrative, technical and physical safeguards of the HIPAA Security Rule.
Remediation plans designed to properly adjust any gaps discovered in audits of the agency.
Inclusion of policies and procedures that will address HIPAA regulatory compliance.
A training program for all employees that demonstrates policy and procedural understanding and compliance.
An audit of the agency's documentation.
The completion and management of a Business Associate Agreement.
A comprehensive procedure for incident management in the event of a data breach or potential violation of HIPAA compliance.
Healthcare Campaigns