Our Favorite Reno Remote Work Spots
Our Favorite Reno Remote Work Spots
In 2009, we ditched our bricks and mortar office to go virtual (call us trendsetters). We chose to become a virtual company to invest more in the things we felt made the biggest difference to our clients — our people. Over a decade later, we're still at it, and as of 2021, 27.6 million other people in the United States have joined the club.
There's just something about remote work that makes work better (could be the yoga pants, might be the endless snack train, definitely the Mamma Mia! soundtrack on 10).
After a lucky 13 years being virtual, we've learned a thing or two. The best part about it? Being able to work wherever we want. As remote work veterans, we're here to help you get out of that boring cubicle or home office and into a new space where you can be inspired, collaborate with colleagues or just see actual live human beings.   
Check out these remote work recommendations from our Reno Estiponies!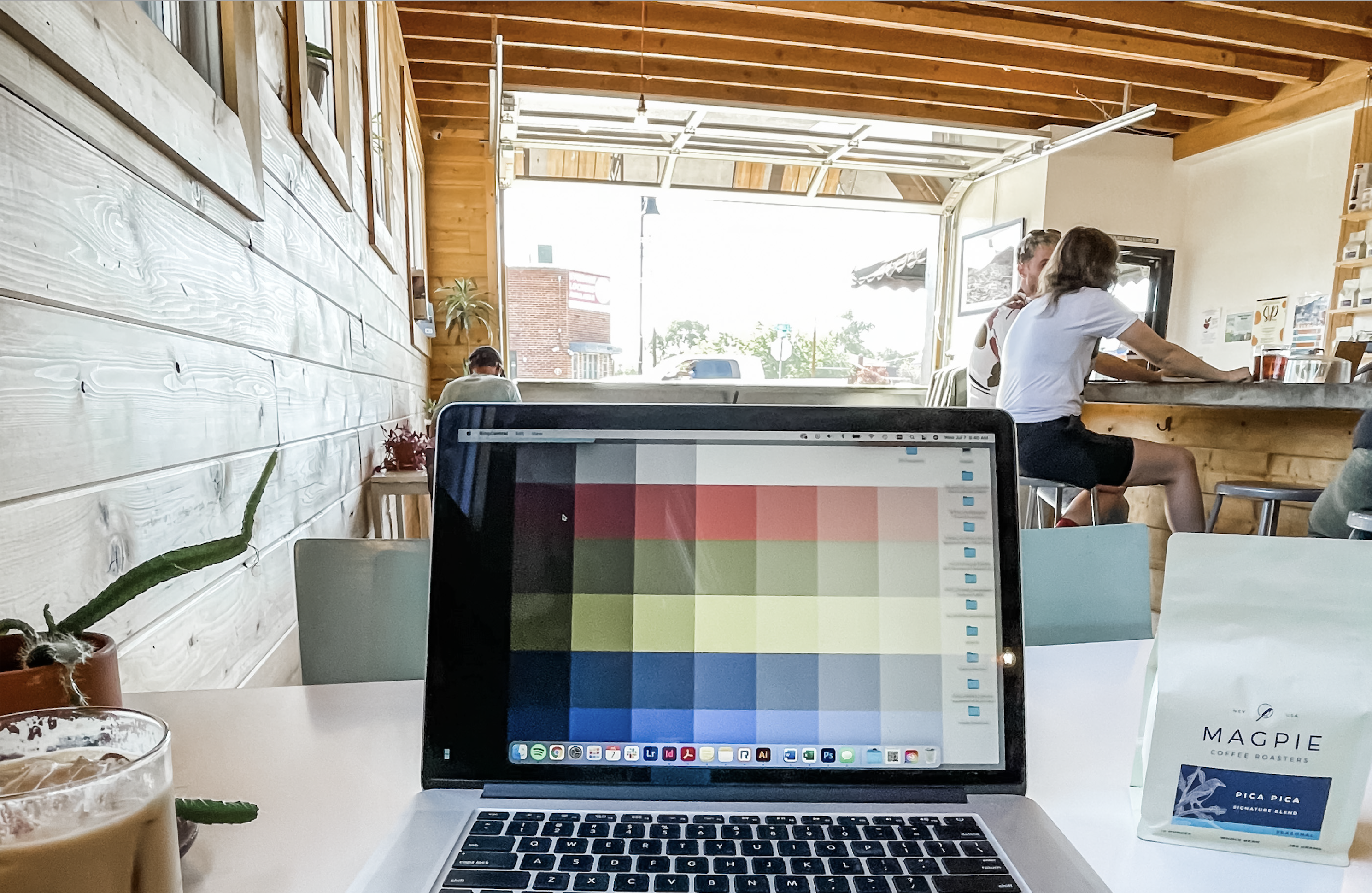 Magpie Coffee Roasters
If I have to only pick one coffee shop, my favorite place to work remotely is Magpie Coffee Roasters on Wells Avenue. They're known for hand roasted, small batch coffee, and the space is unfussy and intimate. While they don't have a robust breakfast menu or seating availability, it feels like a hidden quiet gem. Bonus points for having the cleverest wifi password in Reno.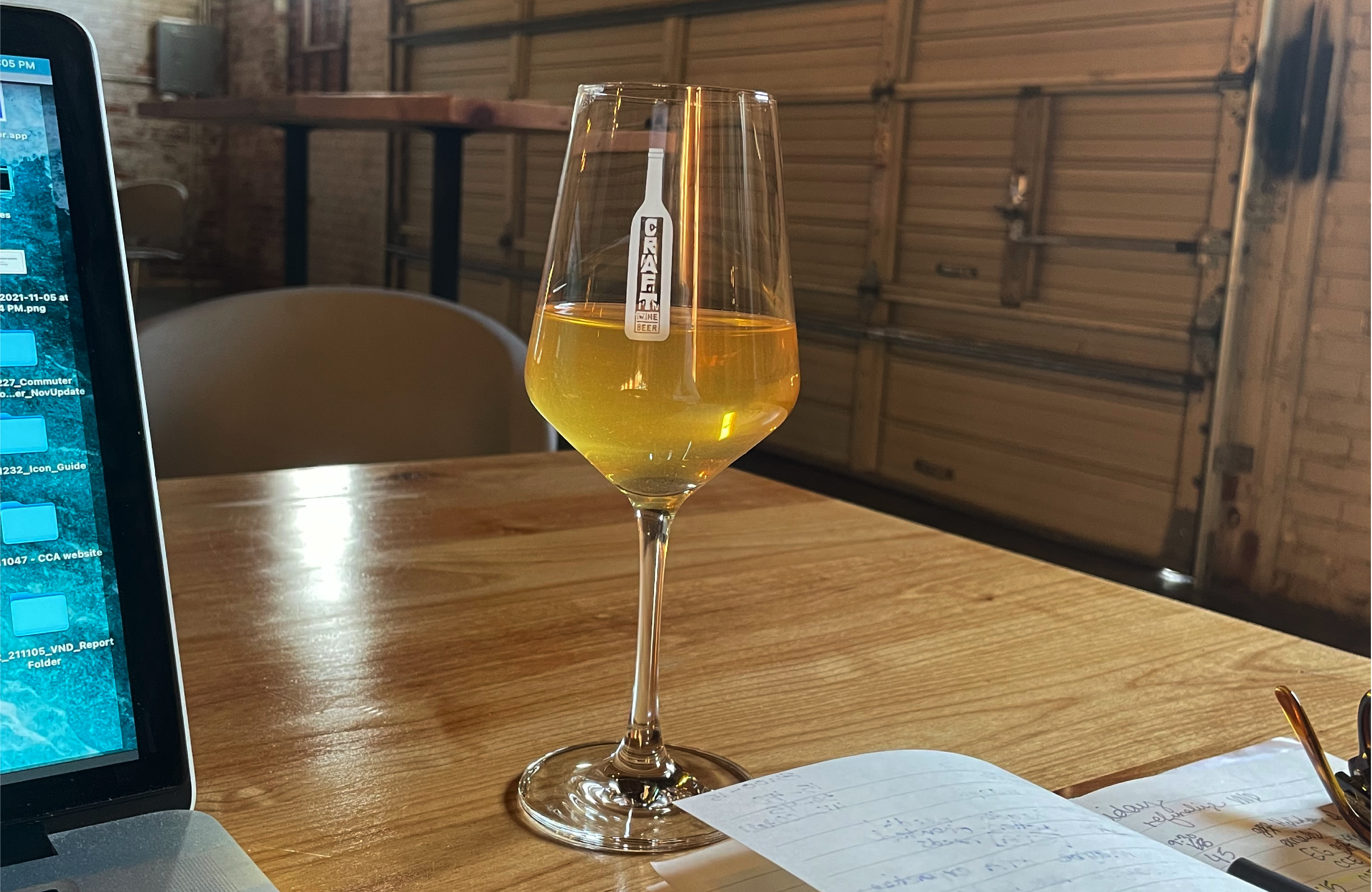 Craft Wine & Beer
On Friday afternoons, I like to treat myself with a glass of wine on tap at Craft in Midtown. They have great wifi, a spacious, well lit backroom for late afternoon meetings with coworkers or finishing up the work week with a TGIF, but still productive happy hour. I always get illustration and packaging inspiration from their walk-in beer fridge, international wine selection, and rare spirit collection. I am always happy to pick up gifts or a little something for the weekend on my way out.
Homage
Homage makes all of their delicious food and pastries in-house. I love their coffee, and dog-friendly patio. They also have a microwave, so if you've been here for a while and your coffee (or whatever) gets cold, you can heat it up again.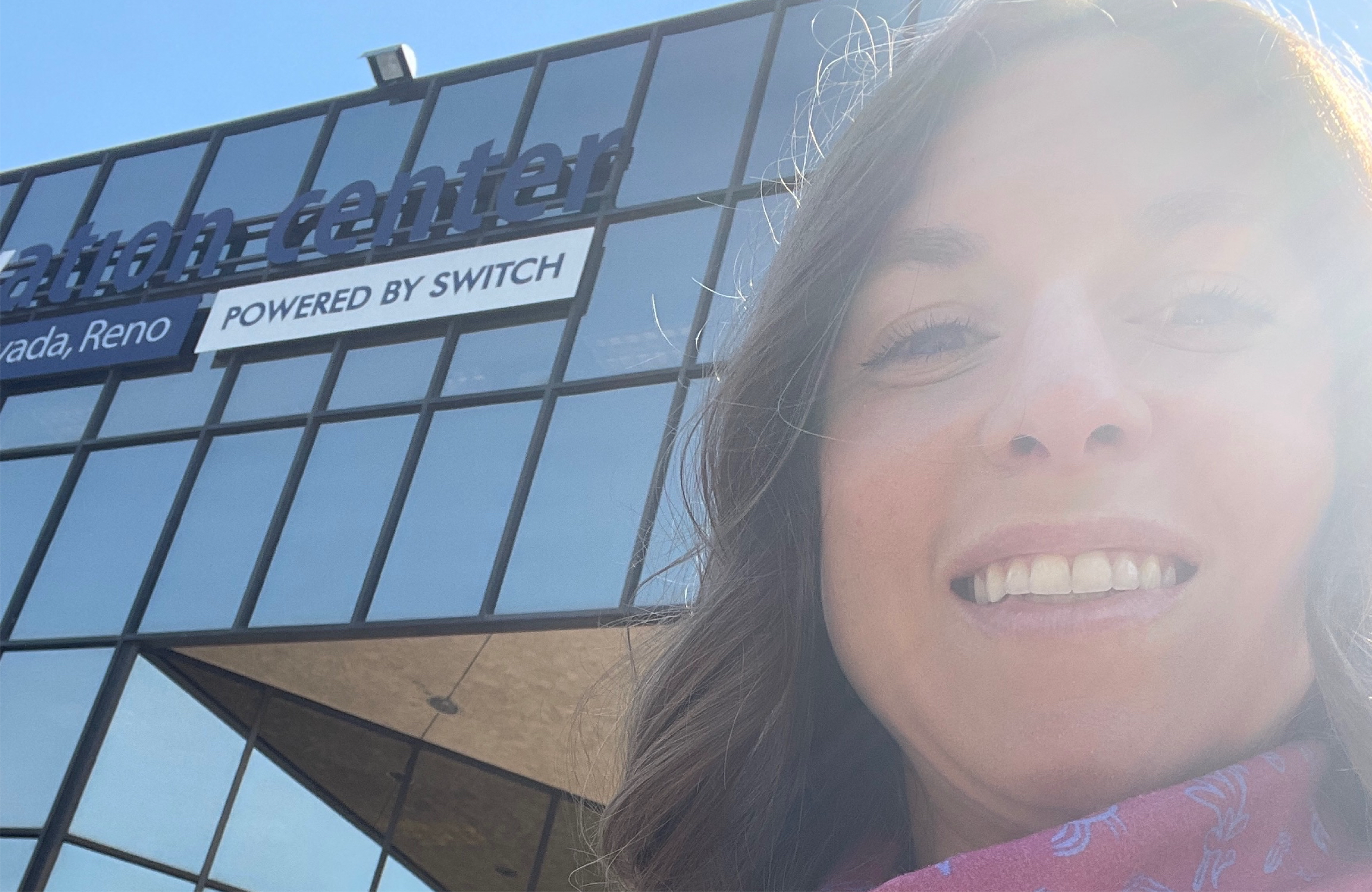 The Innevation Center
We have in-person office hours here whenever we want to collaborate or just enjoy each other's company. You can pay a drop-in fee and get access to conference rooms, sound-proof phone booths, a kitchen (bring your own food!), and wifi. If you're a student, faculty or staff at the University, the space is free to use.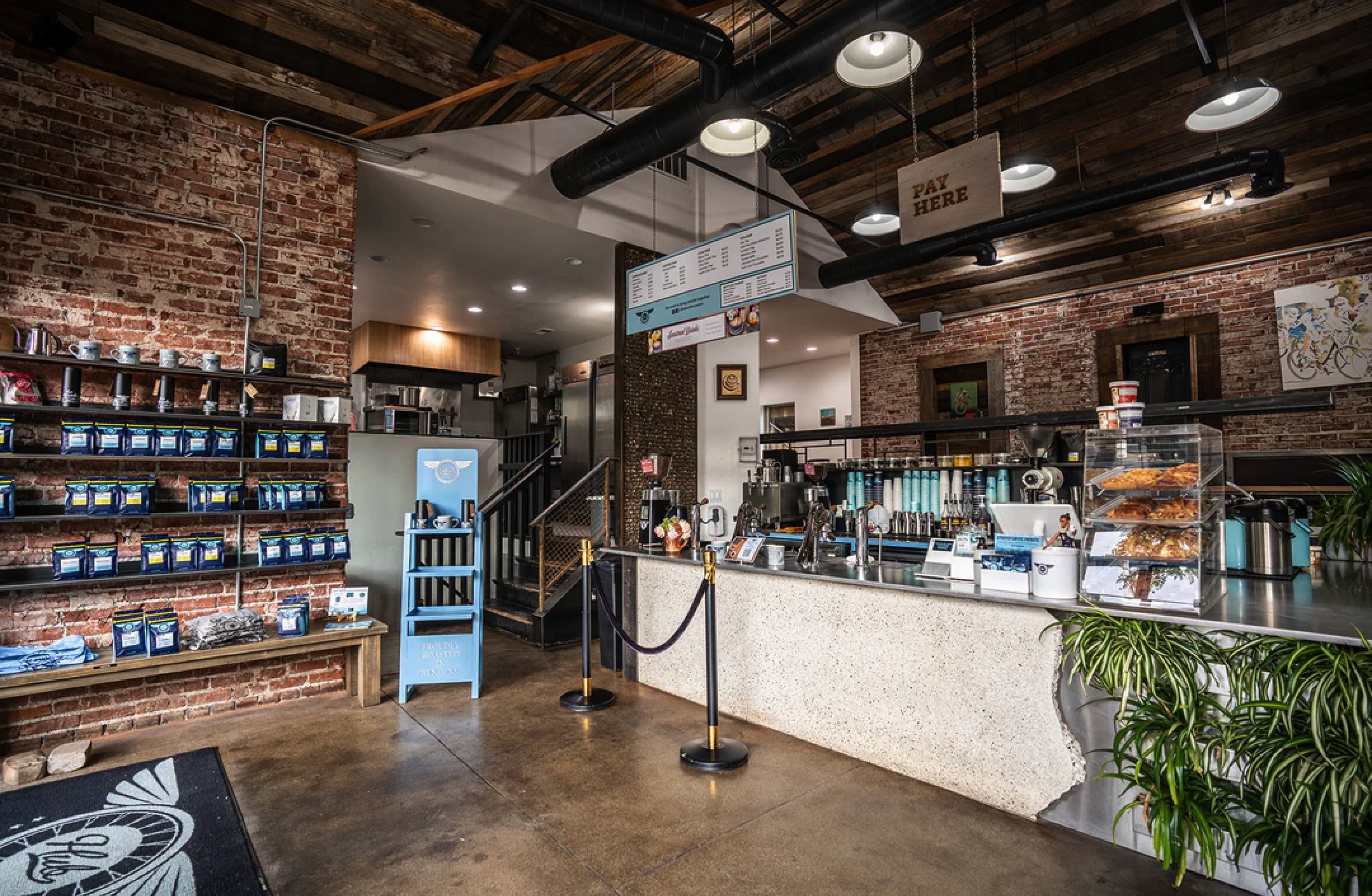 Hub Coffee Roasters—Riverside
It's an easy roll downhill from my house on a bike and the coffee is really good. It's relatively quiet, and it has outdoor seating by the river when it's warm out. It's not ideal for large groups, but a good spot for one or two collaborators.
Great Full Gardens – South Reno
Four words — Aztec coffee, soup sampler. I come for the food, I linger for the work. Have you had Gino the Soup Man's soups?!! He owns the restaurant, which has several very bustling locations around town, but if you come during off-peak times (like 11am or 3pm) you can grab a table for one relatively easily. When there is a constant din (as there always is here) it becomes background noise for working, or you can throw on a pair of headphones.  
Barnes and Noble
I like working at Barnes and Noble on South Virginia because not only do they have Starbucks Coffee, there's free Wifi with amazing scenery. I love books and the aesthetics that libraries give, so taking breaks to walk around and enjoy their books is so relaxing. I also enjoy walking around their music and anime figures which is a combo of all my interests. Overall, just a place that gives me cozy vibes with various interests.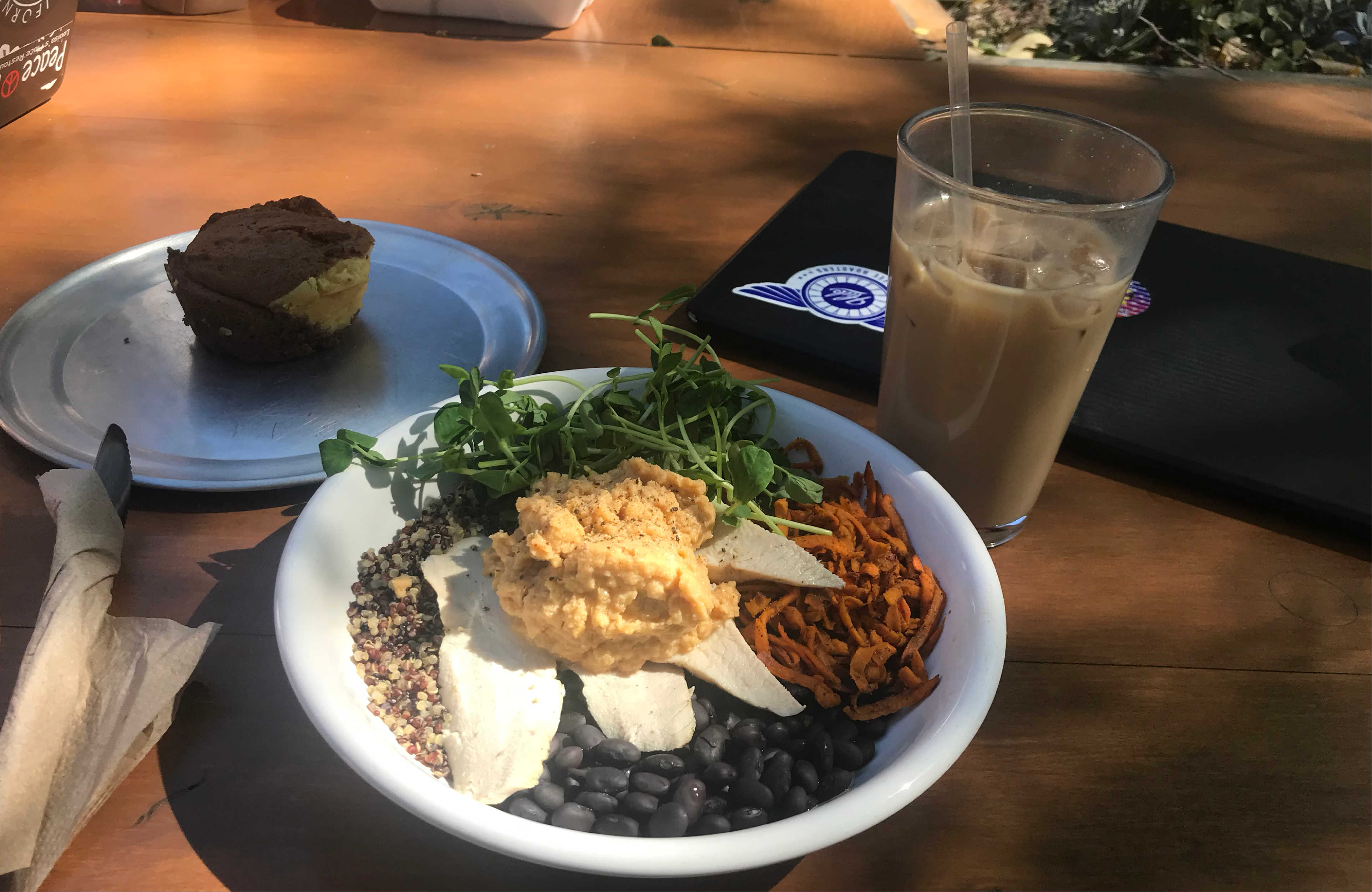 Coffeebar – Midtown/Mt. Rose St
Coffeebar has been an iconic working place for me since I was a student at the University of Nevada, Reno. I love their variety of coffee and tea. Their food is great, and so is their service. I really like the art they have on the walls that promote local artists. Such a nice, calming place to work and hang out. Location is great as well, not too far from many places since it's in Midtown.
Did you see a new place to try? Check out some of these spots the next time you're looking for a change of scenery, along with good wifi and coffee, and let us know what you think!
You might also like these stories: