Immunize Nevada Flu Vaccine Campaign: Taking Up Arms for Nevada
Immunize Nevada Flu Vaccine Campaign: Taking Up Arms for Nevada
Get your flu vaccine.
It's a simple idea — get an annual shot that can protect you from the serious effects of flu — with many complex issues surrounding it. It's an idea Estipona Group is called on to promote each fall to Nevadans on behalf of our longtime client, Immunize Nevada.
The Marketing Challenge
In 2020, the stakes are even higher. Nevada government and health officials are warning of a "twindemic," with flu and coronavirus co-occurring this fall and winter. We need to battle two devastating illnesses at the same time to avoid preventable illness and keep our healthcare system from becoming overwhelmed.
But in a year dominated by COVID-19, promoting the flu vaccine is particularly fraught. The word "vaccine" itself is polarizing. There are numerous entrenched myths about flu vaccine. People are weary of health messaging, precaution mandates, and illness and death statistics. And they're just plain tired of being told what they can do, can't do and should do.
So, how do you convince more Nevadans than ever to get the flu vaccine?
You call on them to be heroes, to serve and protect during a time of war — a war against a virus.
The Strategic Solution
Through a multi-media campaign that harkened back to the 1940s war effort, Immunize Nevada asks Nevadans to step up and do their part to protect themselves, their families and their communities from flu.
A social media campaign and collateral materials distributed to primary care doctors and outreach partners call on Nevadans to take up arms against this invisible enemy and get their flu shot. August placements encouraged sign-up for a texting campaign that reminds people to get a vaccine. Groups at particular risk were targeted including, seniors, healthcare workers, other essential workers, hospitality workers, the black and Hispanic community, seniors and pregnant women.

.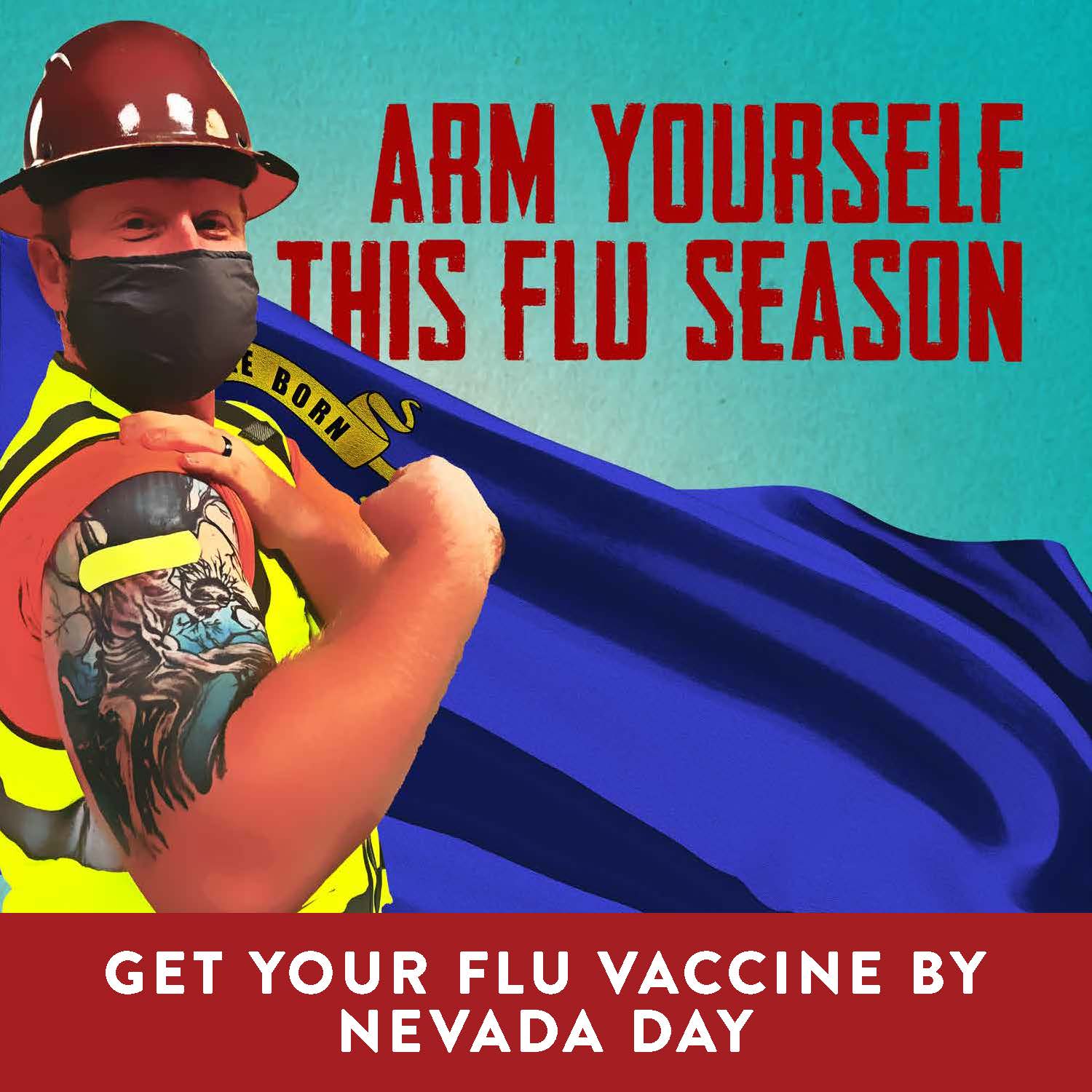 .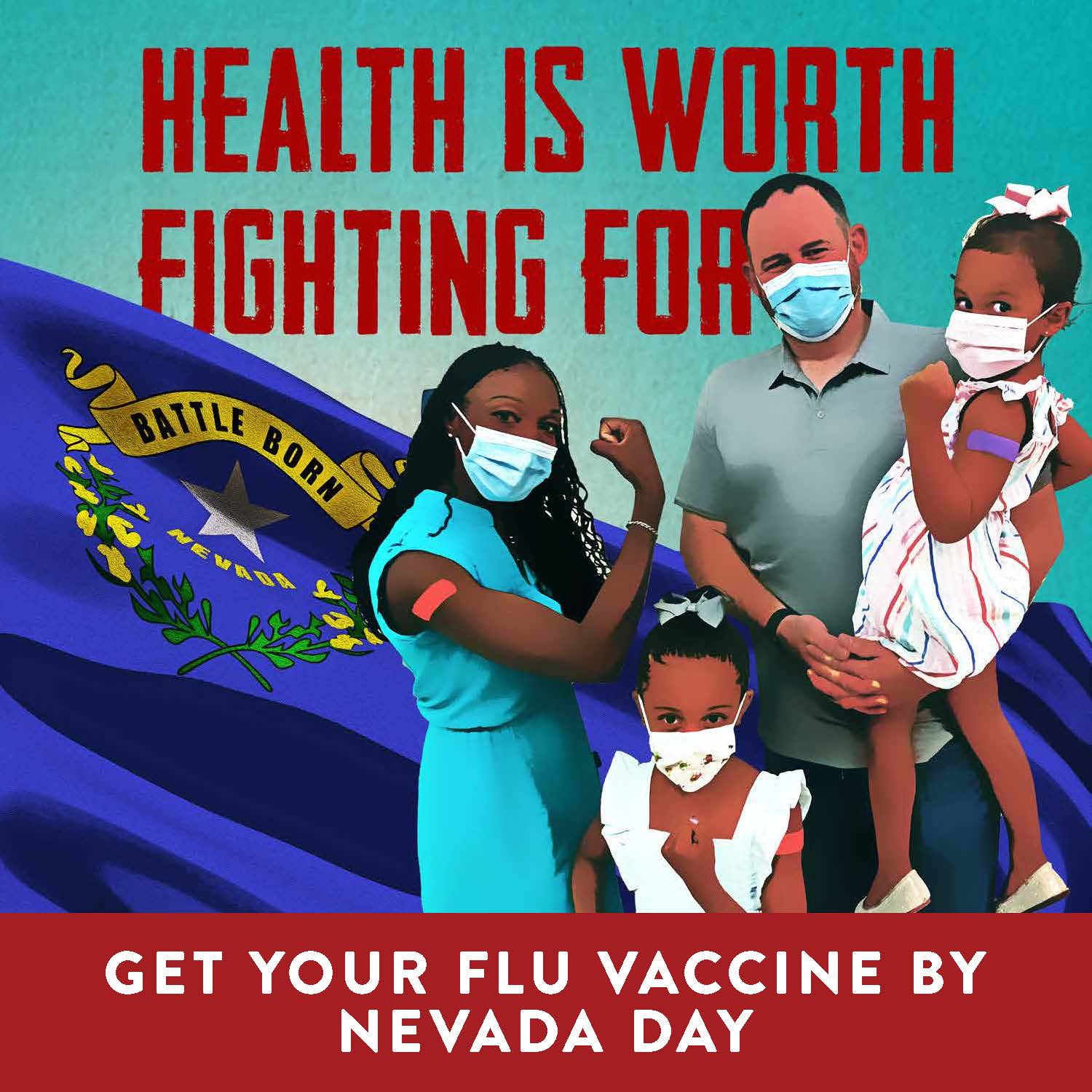 September efforts are pushing getting a flu shot by October 31 through the ongoing social campaign, television and radio, all produced in both English and Spanish.
We are not afraid to tackle challenging subjects in our marketing — in fact, we welcome the opportunity, especially when the stakes are as high as life or death. This campaign is just hitting the streets, and it is notoriously challenging to track immunization rates in Nevada and throughout the U.S. So, as it is each year, the impact of the campaign will be hard to measure. Our hope is that folks notice it, feel moved to do their part in the fight for personal and community health and take that final step to get a vaccination.
And on that note: Get your flu vaccine!
You might also like these stories: