Respire Bien Nevada
Creating a credible Spanish brand
The challenge
Respire Bien Nevada is the passion project of Dr. Jose Cucalon Calderon, a Reno-based pediatrician and native Spanish speaker, and the Nevada Chapter of the National Hispanic Medical Association. Seeing the impacts of secondhand smoke on his Hispanic patients and community over the years — many of whom work in the hospitality industry — Dr. Cucalon wanted to help change their health outcomes. Respire Bien Nevada serves to educate Hispanic Nevadans about the dangers of smoke exposure and empower them to protect their health and the health of their families.
Developing a brand
Estipona Group's bilingual team worked with Dr. Cucalon to create an approachable and credible brand for this initiative. The goal was to create a name and logo that were easy to understand regardless of literacy level. Using simple line art illustration, the logomark clearly demonstrates the brand's focus on lung health and its Nevada roots.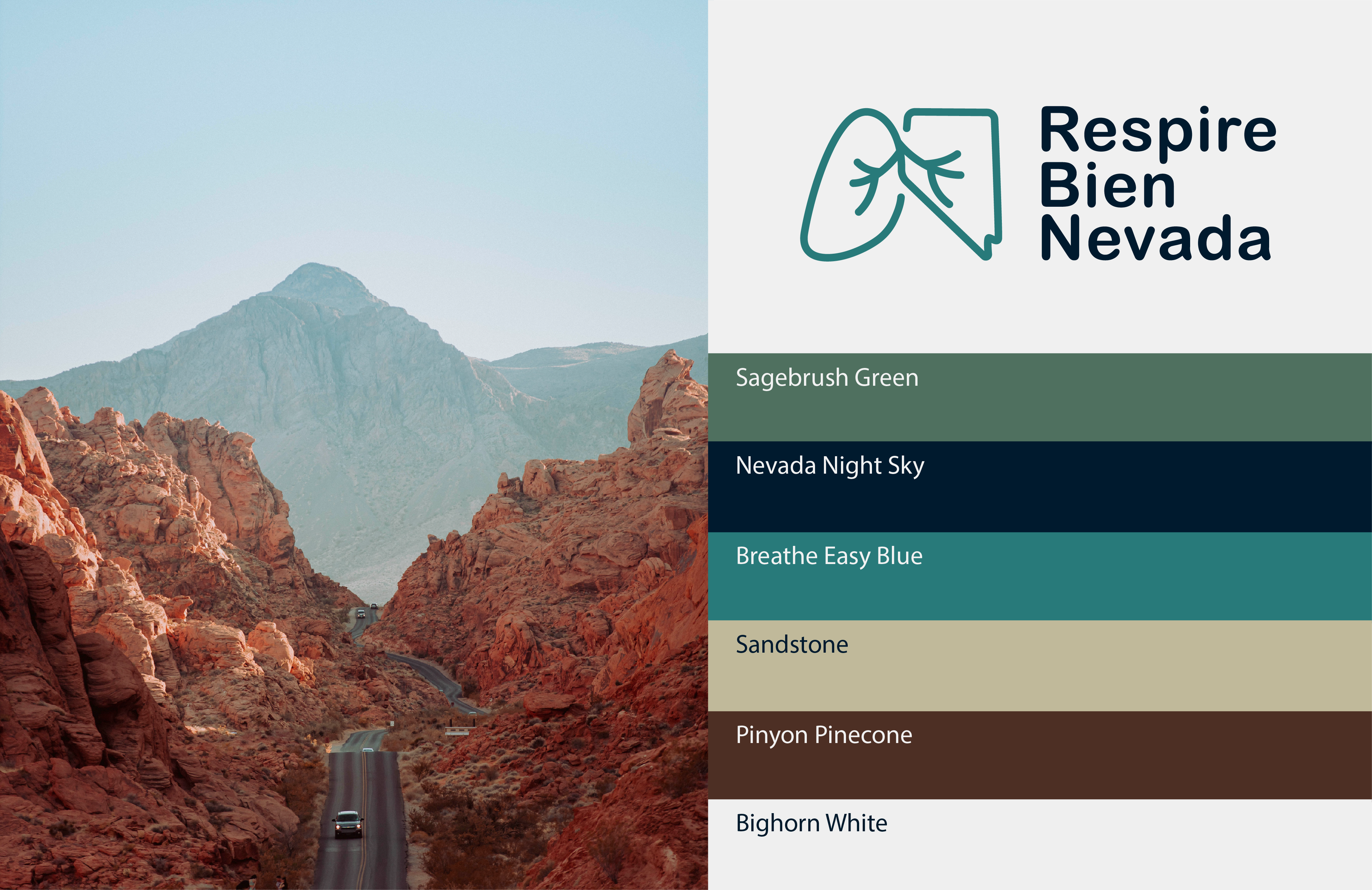 Inspired by the Nevada landscape
All marketing materials use the brand's color palette, incorporating Nevada-inspired earth tones. Greens evoke harmony and safety; blues convey knowledge and authority; browns are associated with reliability and comfort; and white expresses simplicity and cleanliness. Together they create a feeling of trustworthiness and well-being.
Creating for the audience
Respire Bien Nevada is a resource for Spansish-speaking Nevadans so all materials were developed solely in Spanish. Another consideration was health literacy— we wanted to ensure the content was understandable and accessible to a variety of users, so the site is written in straightforward language and uses graphics to help tell the story of secondhand smoke danger.