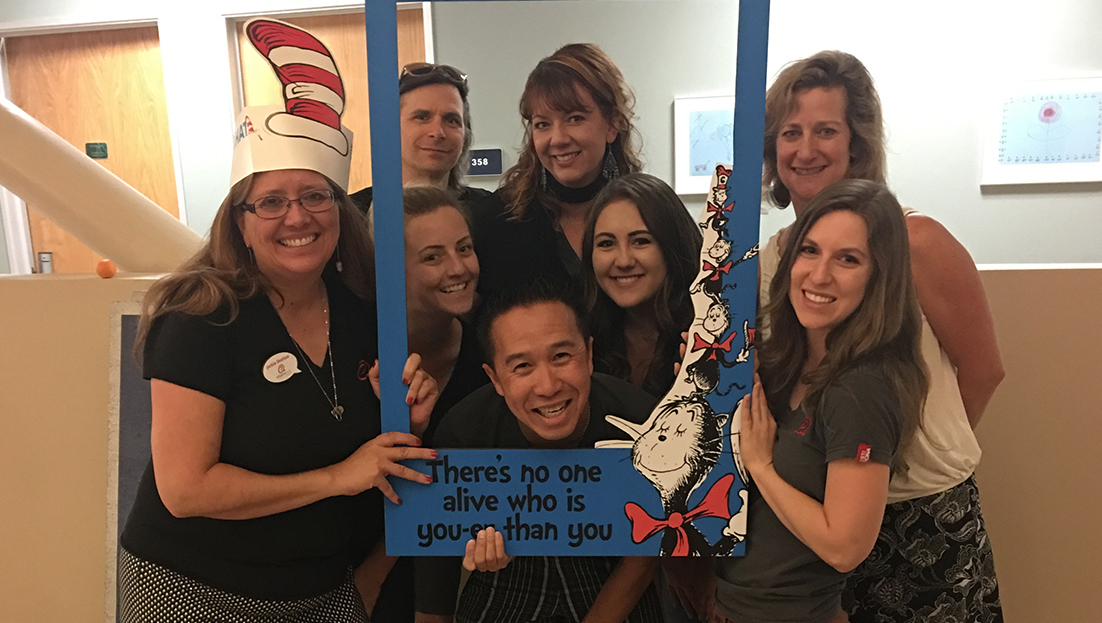 For the third year in a row, Estiponies shopped, schemed and planned a birthday party for all the kids staying at the Volunteers of America Northern California & Northern Nevada shelter (VOA). With 49 kids currently housed in the Family Shelter, and five celebrating July birthdays, we wanted to be sure to bring the awesome. So we called on Dr. Seuss. With Seuss-themed cupcakes, snacks, decorations and party favors, we hope we gave those kids an afternoon to remember. And perhaps most fun was watching them play Estipona-created games including Throw the Cat In the Hat corn hole, Hop On Pop Drop bean bag throw and a Seussified photo booth.
With the challenges they face every day, it's the least we could do. 
If you'd like to help give homeless kids in our community an afternoon of fun, contact VOA to host a monthly birthday party. Reach out to Kim Brown, VOA Development Associate, at 775-329-4141.