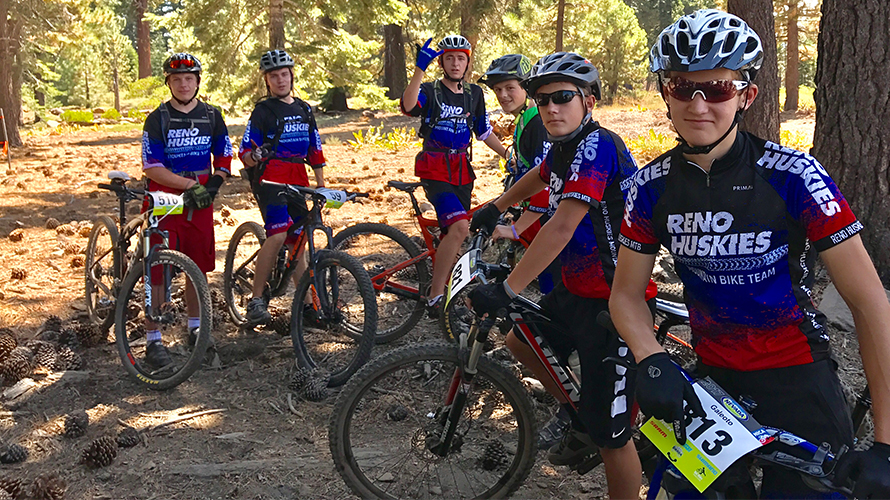 Kids on bikes is a good thing. Kids training together, racing as a team and working toward goals: even better. Shouldn't they look good while doing it?
We couldn't agree more.
So we donated creative services for the Reno High Huskies Mountain Bike Team, designing racing jerseys and shorts, team t-shirts and a team tent.