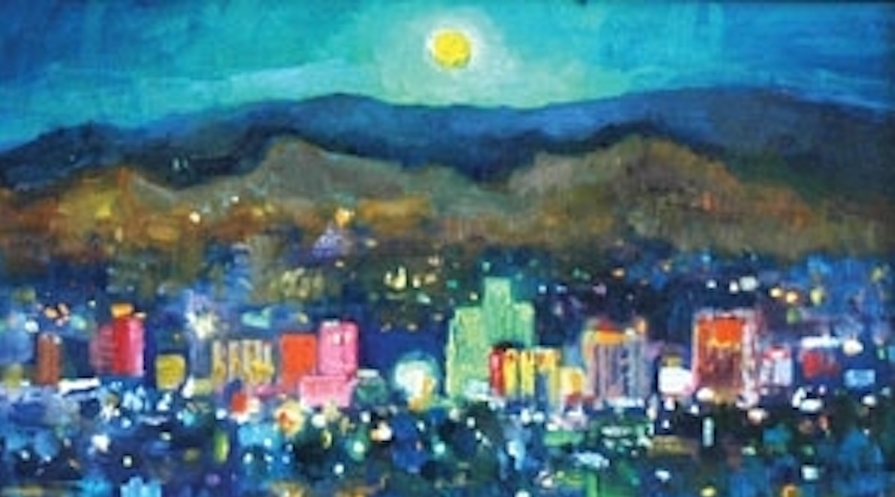 In 2015, we undertook an award-winning campaign with Carmel of Reno in celebration of the 500th birthday of the Carmelite tradition's founder, Saint Teresa of Avila. We've found ourselves going back for more ever since, because once you work with the amazing souls who inhabit Carmel of Reno, you take every chance you can to help!
Annually, we help them promote their Open House, which takes place on the first Sunday of November. We perform media outreach, help them create an event on social media and spread the word using traditional and social methods, while also coordinating media interviews.
This Open House gives members of the public a chance to interact with the Carmelite community and purchase Christmas and all-occasion cards, as well as original works of art and musical CDs, all created on-site by the Carmel of Reno sisters. But if you missed this wonderful event, we're very truly sorry. Truly. Really. You do, however, still have a chance to purchase your cards and artwork from these extremely talented women. Just click here to visit their online store.
Carmel of Reno has helped to support itself through its print shop since it was founded in 1954, currently producing nearly 100,000 cards annually. Today, printing at Carmel of Reno has evolved to embrace the digital era. Although the nuns wear contemporary dress and attend educational and cultural events outside the monastery, they still live a life grounded in prayer, contemplation and community. Further embracing the world beyond the monastery walls, their weekly liturgical celebrations, held at 1950 La Fond Drive, are open to the public.
For more information, visit www.carmelofreno.com or call 775-323-3236.