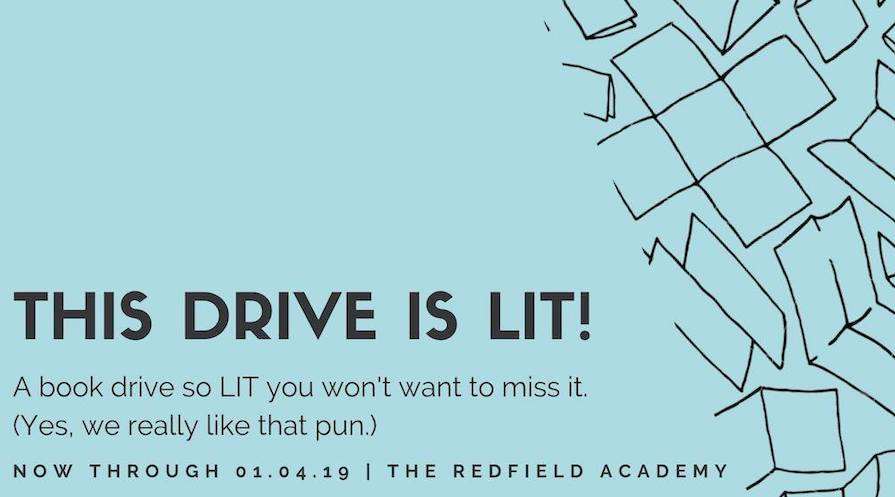 For our final good deeds of 2018, we returned to our roots: Yep, we visited 777 Sinclair Street, the building that housed the Estipona Group before we went virtual in 2008. This building obviously attracts tenants that are dedicated to good deeds, as it now serves as a satellite location for the Children's Cabinet and many of its programs.
Visiting 777 Sinclair Street to shoot our final EG Rewind gave us the opportunity to learn more about what the Children's Cabinet does for older kids, and that's when we decided to dedicate our final two good deeds to them.
As part of the Children's Cabinet's focus on the whole family, they have created the Redfield Academy, which provides Washoe County students at risk of dropping out of high school with the opportunity to recover credits and work toward graduation. Obviously a big part of the learning is about the reading, so for Good Deed #24 of #25Years25Deeds, we worked with the Children's Cabinet to provide the gift of literature and to help plant the seeds that will ultimately grow a school library.
Community members were encouraged to donate bookstore gift cards, cash or any of the following titles (new or gently used) — and/or ANY young adult novels that would be appropriate for high school readers:
Lord of The Flies by William Golding
Of Mice and Men by John Steinbeck
The Diary of a Young Girl by Anne Frank
There There by Tommy Orange
The Kite Runner by Khaled Hosseini
Catcher in the Rye by JD Salinger
Among the Hidden by Margaret Peterson Haddix
Ender's Game by Orson Scott Card
1984 by George Orwell
Does my Head Look Big in This? by Randa Abdel-Fattah
While the drive officially ends on January 4, the Redfield Academy will continue to accept donations of books, cash or gift cards.
"So much of our program is computer-based, and this allows our students the fun of reading an actual book, while also getting to escape to worlds that might be better than the one they're in," explained Redfield Academy Program Director Lacey Keele. "And this library allows them the convenience of getting books while they're already on campus, rather than having to stop at the library on their way home. Considering that many of our students work full-time or have children of their own, many wouldn't be able to do that."
And our final good deed of the year, #25, is a promotional video we've scripted, filmed and edited that Redfield Academy administrators will use to explain their mission. This is currently in progress, but we'll update you on it as soon as it's done!