Challenge: We were charged with creating a brand for a tile product – that isn't really tile – marketed to audiences in the construction, interior design and renovation business.
This high-tech, easy-to-use and cost-effective material faces fierce competition among construction audiences against industry standards like ceramic, marble, slate and granite.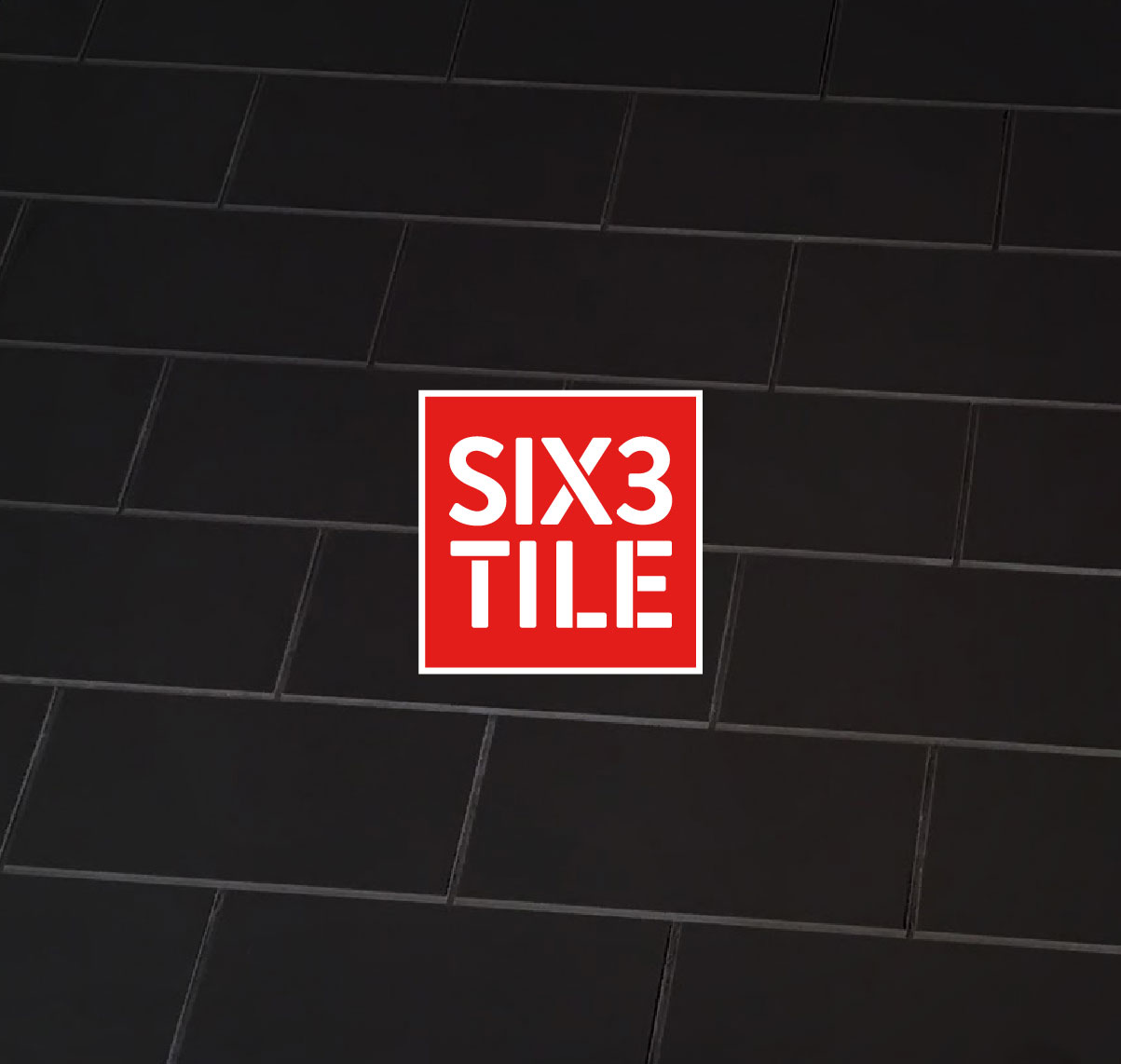 Approach: The client came to us with an innovative new product and a name – Versi-Tile. Unfortunately, the name proved to be in use by another company, so we started by renaming the product.
For our audience of contractors, we didn't want to get overly clever or vague. We wanted the target to identify the product as a viable tile alternative, but also establish the brand as upscale and modern.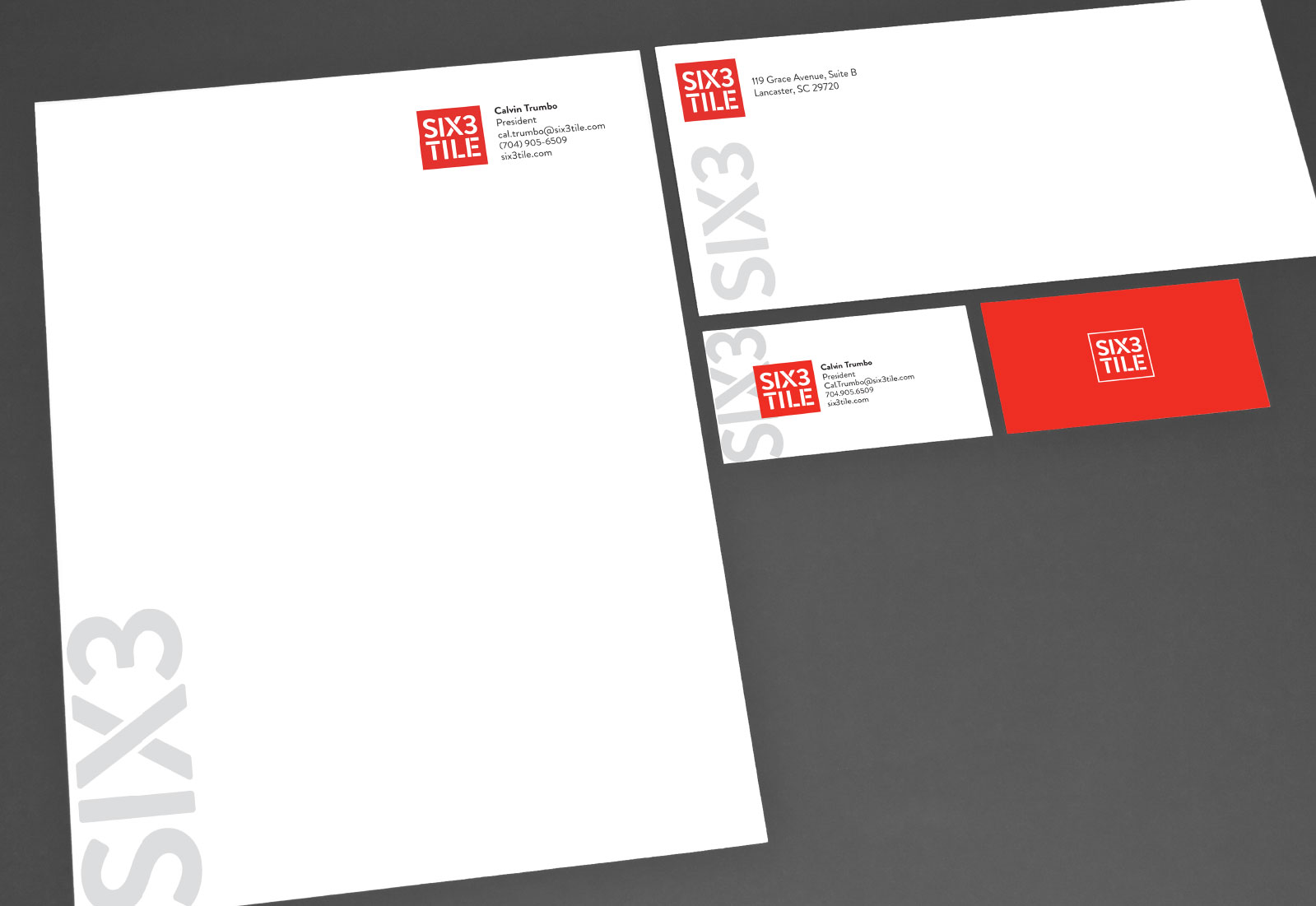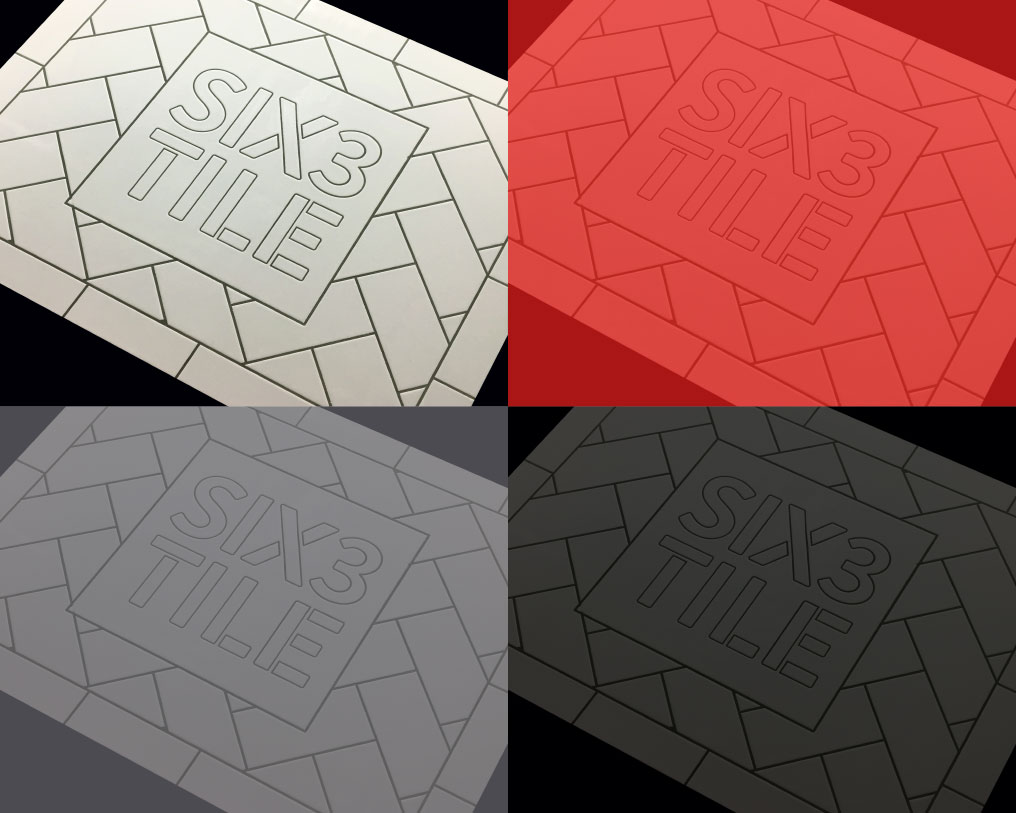 Tactics:
Name – This tile alternative mimics the look and feel of traditional subway tile with a streamlined installation process. Traditional subway tile measures six inches by three inches. This unique product is a three-in-one, combining backboard, tile and setting mortar. And the entire installation process can be done in six easy steps: assemble tools, measure, cut, glue, grout and clean.
From this insight, the name Six 3 Tile was born. We felt this brand name gave target audiences a clear takeaway of the unique selling propositions outlined above for this product, communicated within a short, easily remembered, graphically evocative name.
(We also considered "Three 6 Tile," but once you line up three sixes, things go south. Way south. Quite literally.)
Logo — The logo design needed to reflect the aesthetic quality of the tile product itself—modern, high-tech, attractive. Because the target audience is primarily the construction industry, we also needed the logo to feel well-made, sturdy and substantial.
The font Brandon Grotesque was chosen for its modern, yet bold aesthetic, conveying Six 3 Tile's aggressive entry into the construction materials market. The font's slightly rounded corners offer a nice contrast to the sharp angles of the square and of the tile product itself. The letters are divided within the square in a way that conveys grout lines, while still visually connecting the characters.
White type reversed on a red square offers a sharp visual contrast and does double duty for the viewer, reinforcing that the tile is available in custom colors.
Identity package — Business cards and letterhead expand on the theme of bold, clean, striking design. On both pieces, the full logo block is displayed prominently front and center, with the letters in Brandon Grotesque enlarged along the side as a repeating element.